African media fellowship to the 2018 Berlin Energy Transition Dialogue have underscored the urgency of deploying innovative solutions and technologies to fast-track the transition to clean energy in Africa.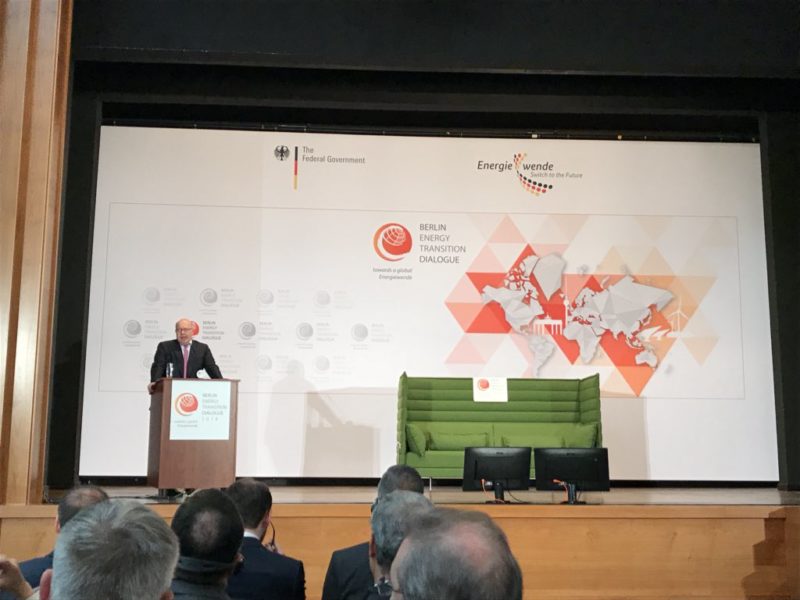 Speaking on the pervasive level of energy poverty on the continent, the four media fellows from Nigeria, South Africa and Tunisia all pledged their commitment to putting 'energiewende' (energy transition) on the front burner of national discourse in their respective countries.
Africa's energy poverty leaves about 600 million people in darkness with no access to energy. According to McKinsey's projection, Africa requires $490 billion investment by 2040 to turn the tide in its quest for energy efficiency.
A bit disappointed by the low level of her country's representation at the global energy talks which attracted high-ranking delegations from 40 countries and around 2,000 delegates from 95 countries, Meriam Khadraoui from Tunisia's La Presse expressed her determination to deploy the unique hands-on experiences and innovative concepts she came across during the fellowship in pushing Tunisia to the next frontier of renewable energy and energy efficiency.
"Germany's pioneering role in energy transition remains a model which my country should adopt in view of the abundant renewable energy sources that we have," Khadraoui said.
For Ayoola Kassim of Channels TV and Atâyi Babs Opaluwah of Climate Reporters, both from Nigeria, a country endowed with abundant renewable energy resources like large and small hydro, solar, biomass, tidal and ocean waves as well as geothermal, energy transition is not just an option but a key to unlocking Nigeria's full potential.
"With the right regulatory frameworks and policies in place, energiewende will leapfrog Nigerian film industry (Nollywood) by unleashing the unbreakable Nigerian spirit through renewables," says Opaluwah.
That Nigeria still reels under pervasive energy poverty with her per capita electricity use remaining very low despite amazing wealth of fossil and renewable energy resources, the fellows say, is enough justification for her to toe the German path to energy efficiency.
"There is an urgent need to create a low carbon energy future that meets the sustainable development needs of all people in Nigeria, West Africa and and indeed the whole of Africa. That is where our experiences in Berlin, the hotspot of global energy transformation, comes in handy as we hope to influence policies and frameworks while shifting focus to energy transition through our works," Opaluwah added.
Lebo Tshangela of the South African Broadcasting Corporation (SABC) finds it worrying that South Africa meets 77% of its energy needs through coal and only 16% through renewable energy.
"This is disturbing as before us is a bold plan to reduce emissions by below two degrees celsius as stated in our nationally determined contributions to the Paris Accord," he said.
"It is my hope that this fellowship will help me in working to change perceptions of government, private sector and individuals as well as raise awareness on the danger of our continued reliance on fossil fuels for our energy needs in South Africa, Lebo added.
Put in place by the German Federal Office, the Berlin Energy Transition Dialogue fellowship programme brings together selected journalists from across the world to report on global energy transition imperatives and to raise awareness on the opportunities in the renewable energy sector as well as its contributions to meeting the targets of the Paris Agreement.