An environmentalist, Mr Victor Asobo, has urged the Benue State Government to establish a pollution control board to facilitate efforts to protect the environment and people's health.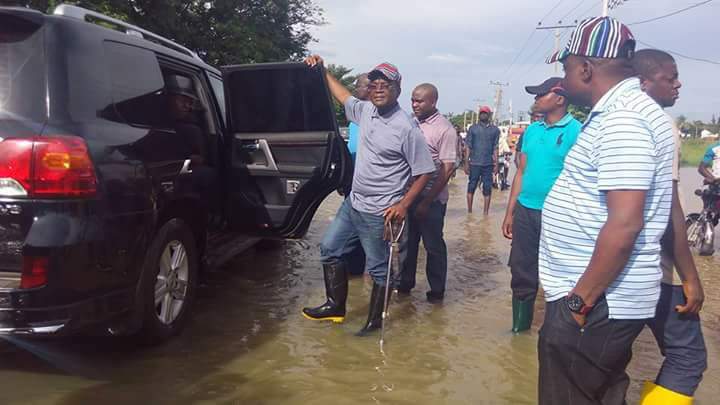 Asobo, the Chief Executive Officer, VIKTUWA Environment Managers Ltd., made the call on Monday, June 25, 2018 in an interview with the News Agency of Nigeria (NAN) in Makurdi, the Benue State capital.
He said that the proposed board should be directly responsible for the regulation and control of air, water and land pollution in the state.
Asobo said that the establishment of the board would aid efforts to contain the growing water and land pollution in the Wadata River bank as well as the Makurdi North Bank and High-Level areas, among other neighbourhoods across the state.
"It is necessary to create such a board because the outcome of the growing water and land pollution in those areas could be terrible.
"We have only one environment and if we don't protect it; then, we are heading for doom,'' he added.
Asobo said that the creation of a pollution control board was crucial to efforts to protect the environment, adding Kaduna and Lagos states, for instance, already had a similar agency in place.
"The board will be responsible for the control of air, water and land pollution. It will also take the responsibility of environmental pollution control off the sanitation agency.
"The work on the protection of the environment is beyond the capacity of the current agency, Benue State Environmental Sanitation Authority (BENSESA).
"This is a wakeup call for our policy makers," he added.
Asobo said that whenever policies were strengthened, action plans would be drawn, while specific responsibilities would be attached to every action.
He underscored the need for the government and the private sector to work together in efforts to safeguard the environment from all forms of pollution.
He, however, urged government and other relevant stakeholders to initiate policies and programmes that could help to mitigate the impact of plastic pollution and other forms of pollution on the ecosystem.
The Third UN Environment Assembly in Nairobi, Kenya, in December 2017 noted that one in four of all deaths worldwide, or 12.6 million people, in a year could be attributed to environmental pollution.
By Bridget Ikyado