The Republic of Benin has joined the Elephant Protection Initiative (EPI), a coalition of African countries dedicated to the sustainable conservation of elephants and ending the ivory trade.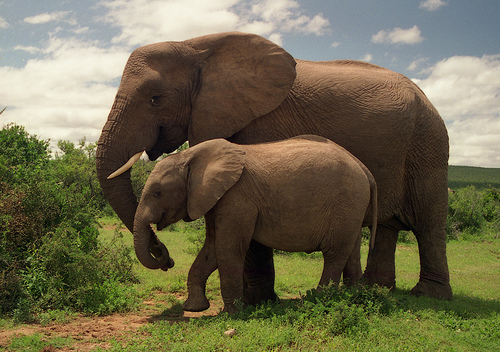 The EPI was founded in 2014 by the leaders of Botswana, Chad, Ethiopia, Gabon and Tanzania. It has subsequently grown rapidly across sub-Saharan Africa, and Benin becomes the 21st member country.
Benin's Minister of Biodiversity and Sustainable Development, Jose Tonato, said: "We are delighted to join the EPI and are determined to work in close collaboration with this African-led initiative which carries and shares Benin's deep convictions for the conservation of the African elephant."
The former President of Botswana and chair of the EPI's Leadership Council, Lieutenant General Dr. Seretse Khama Ian Khama, said: "Benin has one of West Africa's largest remaining elephant populations. It's accession to the EPI is welcome evidence of its determination to protect those elephants, stop the ivory trade, and ensure its people derive benefits from these conservation efforts."
John Scanlon, Special Advisor to the Board and Leadership Council, and Acting CEO of the EPI Foundation, commented: "We warmly welcome Benin to this truly pan-African initiative that spans across Anglophone, Francophone and Lusophone Africa. The Foundation looks forward to working closely with the Government of Benin in supporting its efforts to achieve the objectives of this innovative initiative, which now has 21 Member States that collectively account for most Africa's elephants."
According to the EPI, Africa's elephant population has fallen dramatically in recent decades. The group adds that there are just over 400,000 elephants in sub- Saharan Africa, compared with an estimated 1.3 million in 1979.
It submitted: "EPI countries are committed to shutting down internal ivory markets, putting national ivory stockpiles beyond economic use, maintaining the international moratorium on the trade in ivory and developing National Elephant Action Plans, which are designed to be compatible with the African Elephant Action Plan, which was signed by all African elephant range states in 2010."