Baby diapers have become a huge industry in Nigeria, with brands such as Dr Brown, Sunfree, Cuddles, Mary Diamond and Rose Tenders starting to take over the market against the bigger competitors, Huggies and Pampers. With an estimated 26 million babies in Nigeria – 14% of the population, it is no wonder that these large companies are cashing in on the market. Are disposable diapers eco-friendly though? What is the alternative?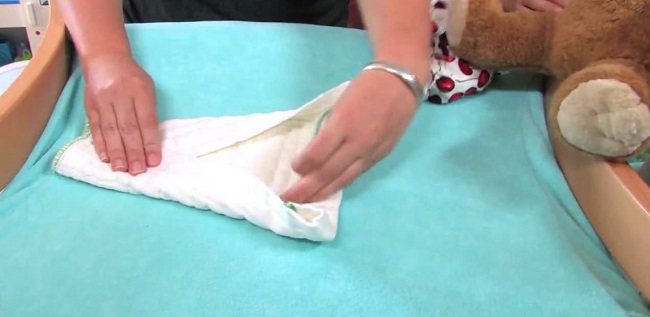 Where do disposable diapers end up?
Disposable diapers have become one of the most serious issues that is affecting the environment in Nigeria. In many cities, towns and villages in the country there is no service delivery to remove waste. This means that disposing of diapers is down to the individual. Many of them are simply discarded by roads, rivers and under bridges. The contents of the diapers is being transferred into rivers and streams, polluting the precious waterways. Although some community-based projects have been attempting to clear up the rivers, these efforts are often in vain due to lack of support.
What about Landfill?
In areas where there are services to remove waste, the diapers end up in landfill, causing plastic pollution that seeps into the soil. They take 450 years to decompose. Although it has been asked for diapers to be rinsed before they are placed in the household trash, this rarely happens. It means that the soil and rivers become polluted with raw human waste. This leads to devastating disease and illness. There is an urgent need to address this issue.
What can I do?
When you are pregnant and planning for your baby, consider using cloth diapers. They are a real, eco-friendly alternative to disposable diapers. You can use them hundreds of times over and when they have come to the end of their lifespan, they are completely recyclable. They won't end up in landfill, polluting the precious soil and rivers that sustain our lives. Consider that a baby needs 6,000 diaper changes, using cloth diapers can make a huge difference to the environment. They are also free from chemicals and are less likely to cause problems such as diaper rash.
Using cloth nappies is a small step to take if you are having a baby. In the great scheme of things however, you will be helping the environment and not adding to the massive landfill issues that there are in Nigeria.
By Cassandra Ally