Gov. Bala Mohammed of Bauchi State on Wednesday, February 22, 2023, inaugurated the Agro-Climatic Resilience in Semi-Arid Landscapes (ACReSAL) to address agriulture, water and environment challenges in the state.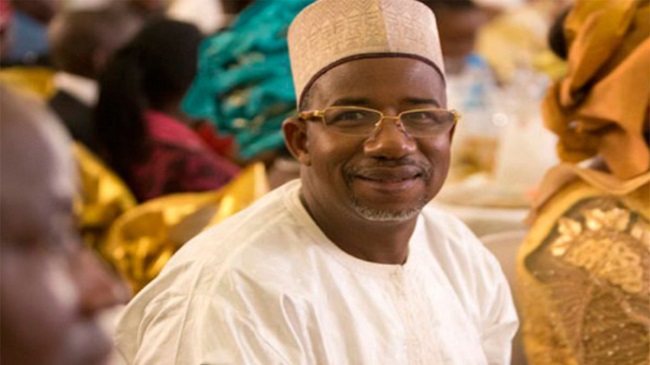 Mohammed, stated this at the inauguration of a four-day stakeholders' engagement on the project in Bauchi, the state capital, said the project would be implemented in 45 communities targeting three million beneficiaries across the state.
ACReSAL is being implemented in partnership with the World Bank, Federal Government and the participating state governments.
Mohammed said the bank has approved the implementation of the project in selected communities across the state, to address ecological challenges, improve irrigation and water supply as well as provide sustainable livelihood to the people.
"The World Bank has approved our budget proposal for the take-off of ACReSAL project. As you are aware, Bauchi State is among the 19 northern states selected to benefit from the project.
"The state government has committed N1 billion, comprising N500 million as counterpart fund and N500 million step-aside for other expenditure.
"The project will impact three million people in 45 identified communities within six years of the projects in the state," he said.
According to him, one of the development objectives of the ACReSAL project is to increase the implementation of sustainable landscape management practices in targeted watersheds and strengthen the long-term enabling environment for integrated climate-resilient landscape management.
The National Project Coordinator, Mr Ayuba Anda, represented by Mr Mukthar Tanko said the project comprised four components. 
"The dryland management will implement integrated watershed management planning and address challenges of large-scale watershed degradation in northern Nigeria.
"It consists of the following sub-components: strategic watershed planning, landscape investments and special ecosystems.
"The community climate resilience consists of the following sub-components; community strengthening and community investments.
"The institutional strengthening and project management includes investments to improve the enabling institutional and policy foundation for multi sectoral integrated landscape management and climate resilience," Anda said.
On his part, the Project Coordinator in the state, Dr Kabir Mohammed, commended the state governor for providing an enabling environment for the project to work in the state.
He listed the pilot communities to include Gololo, Kirfi, Duguri, Chelidi, Yakubun Bauchi, Gwaram and Sulaiman Adamu.
The project, he said, would focus on tree planting along roads in six local government areas across the senatorial districts of the state.
He said the project would also distribute 6,000 efficient biomass stoves to stem indiscriminate felling of trees in communities across the state.
Mohammed said the project adopted community engagement approach to ensure sustainability.
He, therefore, urged the participating communities and relevant stakeholders to cooperate with the State Project Monitoring Unit (SPMU) to facilitate successful implementation of the project.
By Ahmed Kaigama