Bauchi State Government has declared some land areas "Special Planning Corridor" and ordered stoppage of any construction in those areas for a period of three months.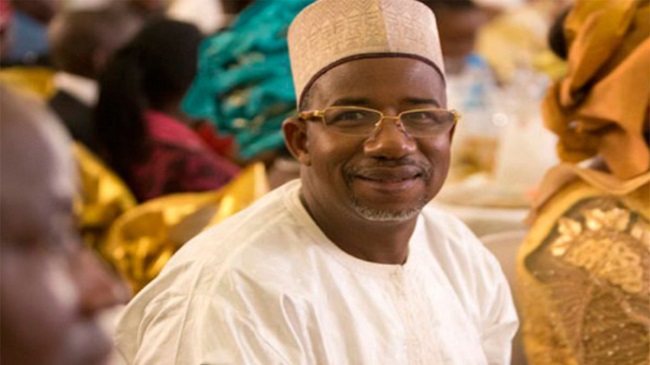 Mr Adamu Ahmed, the State Commissioner for Land and Survey, made the declaration at a news conference in Bauchi, the state capital, on Thursday, June 18, 2020.
Ahmed said the ministry was in collaboration with the Bauchi State Urban Development Board (BSUDB).
According to him, the purpose of the declaration was to secure proper coordination of roads, public utilities and services, including the supply of safe drinkable water, in the areas.
"The area of land is five kilometres south of Tambari Estate, encompassing the new Miri-Sabon Kaura bye-pass and the proposed southern bye-pass, running south eastwards enclosing Federal Low Cost Housing area.
"Also the Zangon village, stretching eastwards to the Industrial Area and further northwards to intersect at the Bauchi-Gombe Road at Shafa filling station, connecting into the new road linking the State House of Assembly with Turun has been declared Special Planning Corridor with effect from June 18.
"Consequently, a person shall not, within the planning corridor, carry out development of land, construction, demolition, renewal, extension or otherwise for a period of not more than three months from this declaration until a final scheme is approved for the areas,'' the commissioner said.
Ahmed highlighted other objectives of the declaration to include control of land use and physical developments to involve redistribution or re-adjustment of land holdings amongst property owners and implementation of Systematic Land titling of property to strengthen the local economy.
He also declared that it was illegal for persons or individuals to undertake sub-division of land outside an approved government scheme and without the consent and approval of the state governor as stipulated by the Land Use Act of 1978.
The commissioner warned that any person who contravened the declarations would be subjected to pay a fine or upon conviction, serve a jail term.
"For the purpose of the ongoing reforms toward improving the quality of the urban environment, it is further declared that a person shall not within the 25 kilometres approved planning radius of Bauchi metropolis, engage in sub-division of land for a period of three months until a final guideline is determined.
"A person or developer, who contravenes the terms of the declarations is liable, upon summary conviction to imprisonment or fine as the case may be,'' he declared.
By Ayinde Olaide