Nigeria's Senior Men Basketball team, D'Tigers, has been drawn in Group A of the FIBA/Afro Basketball 2017 competition, scheduled for Senegal and Tunisia, from September 8 to 16, 2017.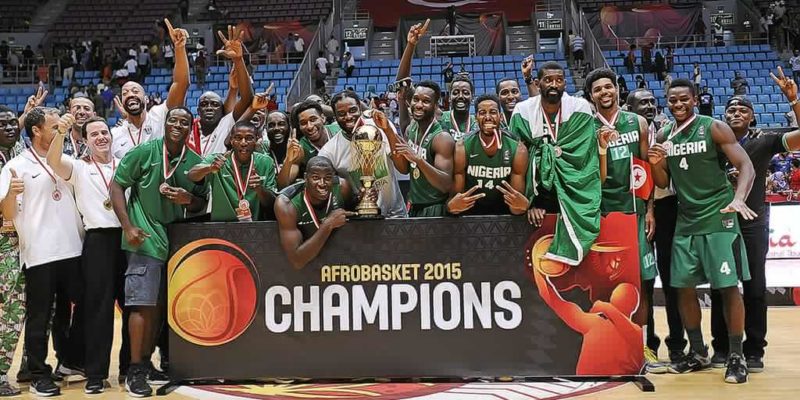 According to FIBA Africa, defending champions Nigeria is drawn alongside DR Congo, Mali, and Cote d'lvoire.
The official draws for the competition took place in Mauritius at the weekend.
Group B of the competition has Angola, Central African Republic, Morocco and Uganda, while Group C has co-host Tunisia as well as Guinea, Rwanda and Cameroon.
The other host country Senegal has been drawn in Group D, which has Mozambique, Egypt and South Africa.
The group stage of the competition will take place simultaneously in Dakar and Tunis from September 8 to10.
Teams drawn in Groups A and C will be hosted in Dakar, while Tunis will host Groups B and D.
The Tunisian capital city will go on to host matches from the quarter-finals, semi-finals and final from September 14 to16.
The draw ceremony also served as the unveiling of the newly designed FIBA afro Basketball trophy.
In a related development, Houston Rockets financier, Lesley Alexander, has said the NBA Club is for sale.
The billionaire businessman bought the club before the start of 1994 season for a reported $85 million and was recently valued at $1.65 billion by Forbes.
Rockets CEO, Tad Brown, said the weight of ownership has taken its toll on Alexander who wants to focus more of his time and energy on philanthropic efforts and family.
Rockets won back-to-back titles in 1994 and 1995 with Nigerian-born Akeem Olajuwon, finished last season with a third best record in the Western Conference, but on the line for their championship ambitions by signing Tim Harden to a contract extension, earlier this month that would be $228 billion over the next six seasons.
By Felix Simire