Chairman, Senate Committee on Health, Sen. Olanrewaju Tejuoso, on Thursday, December 7, 2017 said the Basic Health Provision Fund provided under National Health Act 2014 would generate about N54 billion for health intervention programmes.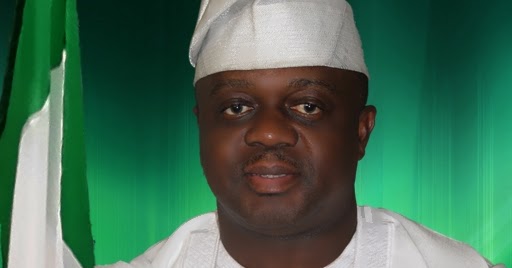 The senator made this known during an advocacy meeting with Legislative Network for Universal Health Coverage in Abuja.
Tejuoso said one of the major concerns of the National Assembly was the implementation of one per cent consolidated revenue to fund basic health care provision fund in 2018 budget.
He added that the Act provides that one per cent consolidated revenue should be a statutory transfer the agencies; meaning that the fund would not be accessed the way the budget was usually done.
He said: "It means the fund will go into particular pockets as grant to provide basic healthcare to Nigerians.
"It is supposed to be a minimum of one per cent of consolidated revenue to support the funding coming from partners; part of that money will, however, not go into the fight against malaria."
He said the money would be domiciled with the agencies and if unspent, it would be extended to the following year, stressing that the fund would be accruing and accumulating.
He added that while government was waiting for loans to fund the budget, the money would be available to support the health system.
Dr Gafar Alawode, the Chief of Party Health Finance and Governance, an NGO, said the Legislative Network for Universal Health Coverage was on advocacy visit to the senate committee chairman to seek for funding for malaria elimination programmes.
He commended government's commitment in reducing malaria burden in the country over the years, noting that evidence had shown that malaria cases dropped from 42 per cent in 2010 to 27 per cent in 2015.
He, however, said "malaria cases were currently on the increase again."
He noted that World Health Organisation records revealed that in 2017, Nigeria had one million new cases of malaria, which was above recorded cases in 2016.
He said "this calls for concern because donors funding has been dwindling.
"Donors are shifting focus to counterpart-based funding; they are showing commitment to countries that are ready to increase domestic funding of malaria elimination programmes."
He added that the group wanted Senate to lead the cause for increased funding for malaria programmes because Nigeria was one of the countries with highest burden of the disease in the world.
By Mustapha Yauri