Prime Minister Mostafa Madbouli on Friday, March 13, 2020 said at least 20 people died in accidents linked to Egypt's worst weather in decades.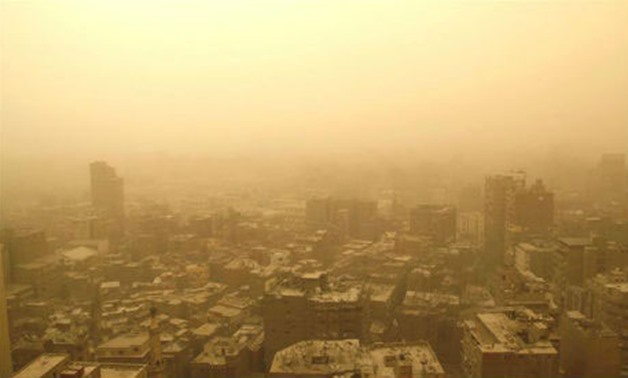 Madbouli said the country was lashed with alternating heavy rains and dust storms for the second straight day.
The weather has brought life to a virtual halt in the country of around 100 million people, forcing people to stay indoors and prompting authorities to close some motorways.
Madbouli said in a statement that all state agencies are coordinating to confront "these exceptional, unprecedented circumstances in the history of Egypt.''
State-run news portal Akhbar al-Youm reported earlier that eight people, including three children, were killed after their houses collapsed overnight due to heavy rains.
According to the news portal the disaster happened in a slum area in the city of May 15, which lies on the Cairo outskirts.
Elsewhere in Egypt, two people were electrocuted on Thursday after they touched lampposts in flooded streets.
A third died in the coastal city of Suez after he was swept away by wind as he was fixing a rooftop satellite dish.
Two others separately died in torrential rains in the southern provinces of Qena and Sohag.
A sixth died after his car veered off a slippery road and plunged into a canal in Qena.
Images on Egyptian media showed billboards, lampposts and trees knocked over by high-speed winds.
President Abdel-Fattah al-Sissi praised Egyptians for what he called their "strong ability to handle weather conditions'' unfamiliar in Egypt.
"Egyptians , the government and the people have proven over the past hours their strong ability and shown their mettle in handling weather woes that have swept across the country.''
The government had already closed educational institutions nationwide and given all employees Thursday off due to the erratic weather that the state meteorological office said would continue until Saturday.
Friday and Saturday are the weekend in Egypt.
The government has urged the people to stay at home for safety.
The harsh weather has taken a toll on the water and electricity services in some parts of Egypt.
Water supplies started to return to areas in Cairo after local authorities cut them off, saying the drainage system could not cope with the unusually heavy rainfall.
The state railway authority, meanwhile, resumed train service on all routes, a day after halting them following a collision between two passenger trains near Cairo that injured 13 people.