The African Youth Initiative on Climate Change (AYICC) has announced eight new executives led by Olumide Idowu to coordinate the organisation's activities over the next two years. This followed the recent virtual elections conducted between December 26 and 31, 2021, and shared with its slightly over 1,000 members.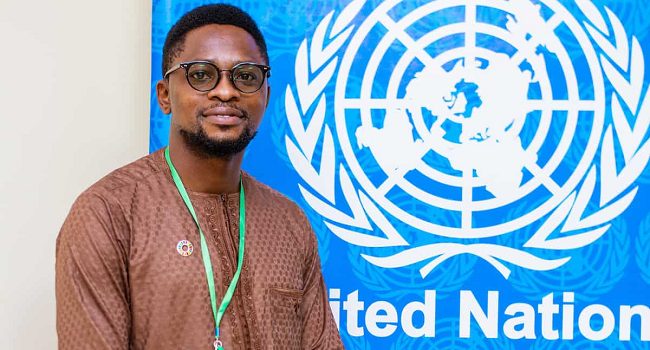 Announced in a publication by the Office of the Chair of the Elections Committee of the AYICC dated January 5, 2022, Idowu, who is Nigerian, emerged as the Executive Coordinator with Kenya's Mercy Gicheru elected as Deputy Executive Coordinator.
Before his appointment as the Executive Coordinator, Idowu previously served as the Senior Communication Director of the organisation. Idowu is the co-founder of the International Climate Change Development Initiative (ICCDI), a non-governmental institution that seeks to grow climate-smart Africa. As a communication and digital expert and trainer with over 10 years of experience, he brings to fore his skills in creating, facilitating and managing projects.
The newly elected Executive Coordinator has called on colleagues to support him during his tenure.
He said: "I am looking forward to working with you all across Africa. Also do not forget to reach out for more partnership and engagement moving forward towards COP27."
Gicheru, the Deputy Executive Coordinator, is a researcher, and climate change and development practitioner with a focus on sustainable energy. Other appointed executives are Zuhura Ahmad from Tanzania to serve as the Networking and Partnerships Officer, and Azadi Gathui from Kenya as Information and Communications Officer.
Four Regional Coordinators were also appointed to coordinate the organisation's activities at regional levels. Activities in the East African region will be led by Luwedde Juliet Grace, Kodjo Ossah will coordinate West Africa, Rufaro Nyasha Matsika from Zimbabwe to coordinate the Southern African region and Morocco's Saad Uakkas leads activities in the North African region.
The outgoing Executive Coordinator, Mr. Kassim Gawusu-Toure, who is overseeing the handover process, has congratulated the newly elected executives and assured them of his support all through their tenure.
By 'Seyifunmi Adebote