As part of its activities to mark the 2018 International Women's Day (IWD), Africa Women Water Sanitation and Hygiene Network (AWASHNET), a non-governmental organisation (NGO) working for women in the areas of water and hygiene, has called on Lagos State government to adequately fund the water sector in the state.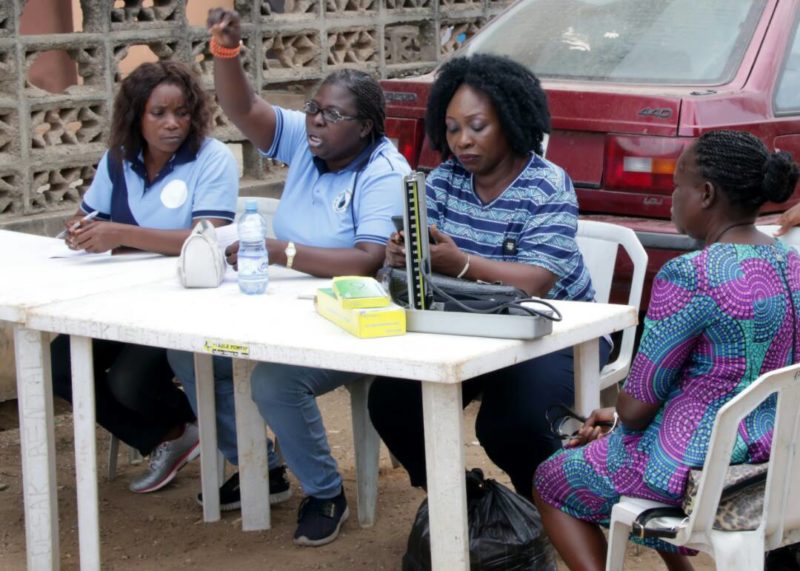 "Instead of privatising the water infrastructure in Lagos, the state government should adequately fund the water sector, letting the public manage it," said AWASHNET.
This comes amid plans by the state government under Governor Akinwunmi Ambode to private water supply in the state.
AWASHNET is part of the "Our water Our right" coalition who rejected Veolia, Metito and the Spanish company, Abengoa, pencilled in by the state government to take charge of water infrastructure in the state.
Veolia, a French multinational corporation adjudged the largest water privatiser around the world, allegedly mismanaged several water systems across the globe, while Metito and Abengoa were said to have issues in their operations in some parts of the world.
The civil society group was apparently responding to the cries of residents of Adebari Ileogu Community in Orile Agege Local Council Development Area (LCDA) of Lagos for relevant government authorities to come to their aid in the area of making potable water available for their use.
It, however, suggested alternative strategies to tackle the water crisis in the state rather than privatisation.
Adebari Ileogu cuts a picture of a community starving in the midst of plenty, as the popular Iju Water Works is just at a shouting distance.
According to the vice chairman of the community, Sunny Dawodu, "Iju Water Works is five minutes walk from here. But while other people far away enjoy the water, we don't. Government should help us to connect our area with Iju Water Works."
Chairman of the landlords' association in the area, Azeez Olaosebikan, said the people see any call for meeting as an avenue of the convener to make money, so they always ask "what is in it for us?"
He said the only community borehole in the community, which was constructed in November 2015 by Adeyinka Akeem, a House of Representatives member, packed up since two years, and no one knew what went wrong, adding that the people's apathy kills efforts to raise money to fix it.
When he asked AWASHNET what it could do to salvage the situation, he was told that the civil society group's duty was to amplify their voices, for the authorities to be aware of their plight. "We can only draw the attention of the local government chairman to the problem. If he didn't respond, the state government will be notified."