Fire-damaged trees and half-burnt logs are valuable habitats for wildlife recovering from Australia's bushfires that should not be immediately cleaned up, according to a leading environmental scientist in the country.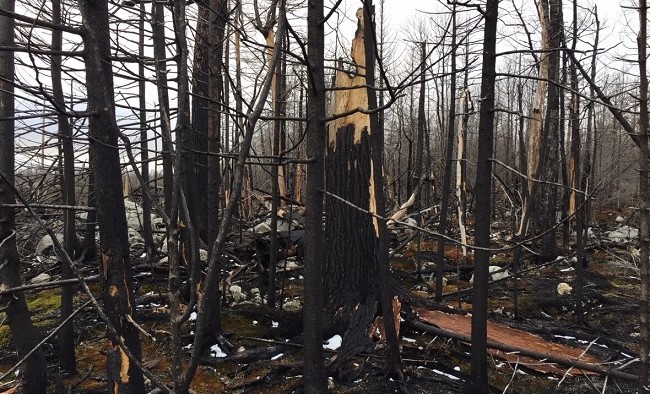 "Fires burn patchily, and small unburnt patches, half-burnt logs and dead or fire-damaged trees are commonly left behind," Prof. David Lindenmayer from the Fenner School of Environment and Society at the Australian National University in Canberra said.
"Our research has demonstrated that these patches and remaining woody debris are very important to recovering wildlife populations," he added.
Across Australia, more than 10 million hectares of land – larger than Iceland – have burned since the bush fire season started in September, early for the burn season.
At least 26 people have died and several thousand homes have been destroyed.
According to Lindenmayer, people sometimes feel an urge to clean these up with the good intentions of "wanting to do something constructive," but even a single surviving tree helps the area recover much faster.
The intact areas offer essential food and shelter until burnt areas recover, while damaged and dead trees may provide many resources for the survival and recovery of wildlife, including breeding hollows.
Sometimes fires are so hot they burn even the seeds in the soil.
In that case the unburnt patches become essential sources of seed for native vegetation to re-establish, said Lindenmayer, who has studied the effect of fire on Australian wildlife and ecosystems for 35 years.
Trees that look dead could still be alive and buds will sprout from under the blackened bark, he advises, while a hazard, like a dead tree near a road, could be cut down and left onsite for the wildlife.
At least 1 billion animals have perished across Australia in the bushfires since September, according to one Sydney ecologist's "highly conservative estimates."
Australian scientists have said that the recovery of animal populations after fire depended on the availability of suitable habitats, shelter, and refuge, den sites and food.
The extent and intensity of the current bushfires mean that "vast areas will be depleted of key resources for many years and decades, even as the vegetation slowly recovers," a group of researchers from La Trobe University said in a statement on Friday, January 10, 2020.
"The ecological importance and value of remaining unburnt patches of vegetation, as sources for the recovery of wildlife populations after the fire, can't be overstated," they said.
While the cost to human life and of animals from the fires is "appalling," the potential cost in terms of future vegetation is perhaps less well understood, according to Bob Hill, director of the Environment Institute at the University of Adelaide.
"Australian plants in many vegetation types have evolved in response to a high fire regime over tens of millions of years and they are well known for their capacity to regenerate, either from seed or vegetatively, after major fires.
"But the fires currently are so intense that they are reaching temperatures where these adaptations are no longer effective.
"If this continues, we will begin to see plant species losses from burnt sites as their regeneration processes fail.
"Over time, this has the potential to be catastrophic," he said.