Australian scientists have discovered a new species of a venomous snake in far-north Queensland but fear the reptile may already be in danger of extinction due to mining.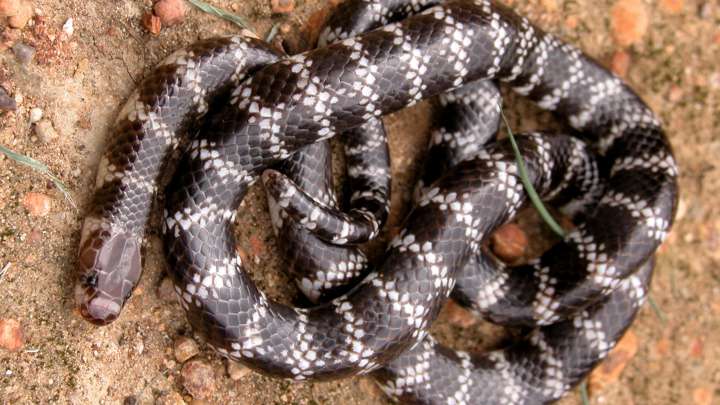 The newest member of the Bandy Bandy snake family, named Vermicella Parscauda, has been found in Weipa, a mining town on the Gulf of Carpentaria coast of the Cape York Peninsula, where multinational giant Rio Tinto has bauxite mining operations.
Bryan Fry, an associate professor of biology from the University of Queensland who led the study, said the chance discovery occurred when the team was undertaking sea snake research.
"We came back from the research on sea snakes and at the end of the loading dock, we saw the snake crawled. It had slithered over from a pile of bauxite rubble next to the big ship loader,'' Fry told dpa on Tuesday, July 17, 2018.
The snake turned out to be a previously undiscovered species. It is about 30-40 centimetres long, with thin white bands on a black body.
"It is visually and genetically distinct from those found on the Australian East coast and parts of the interior,'' Fry said.
The team found four more of the species one in its natural habitat near Weipa, another killed by a car close to the mine, and two more in museum collections.
The discovery was published in the science journal Zootaxa this week.
Fry said he feared the new species could be in trouble due to bauxite mining, which "may be reshaping the environment to the detriment of native plants and animals.''