Australia has issued an open call to scientists to help save the corals of the Great Barrier Reef with a $2 million challenge, an Environmentalist said on Tuesday, January 16, 2018.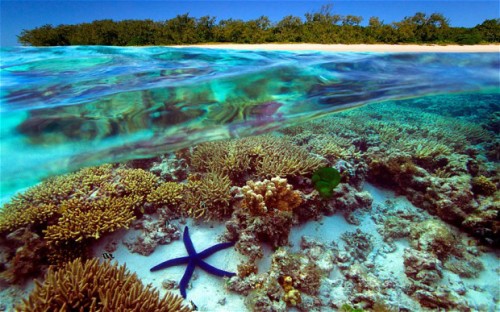 A reef is a bar of rock, sand, coral or similar material, lying beneath the surface of water; it may go as deep as 261 feet (80m) below the surface.
According to Frydenberg, the Reef is the planet's greatest living wonder.
"This is an open invitation to our greatest scientific minds, to develop innovative solutions which will protect corals and encourage the recovery of damaged reefs.
"The scale of the problem is big and big thinking is needed, but it's important to remember that solutions can come from anywhere,'' Frydenberg said.
Report says the Great Barrier Reef is the world's largest conglomerate of coral reefs, larger than Italy.
It is one of most bio-diverse ecosystems on the planet and home to millions of marine life-forms.
It is also a top tourist attraction in Australia, generating some $6.4 billion a year.
But rising ocean temperatures and environmental degradation have led to large-scale coral bleaching in the last two years.
Scientists have warned that unless more is done to address climate change, the Reef will be destroyed within our lifetime.
The government called for scientists to find novel solutions to restore reefs and boost coral abundance.
Frydenberg said solutions could focus on anything from reducing the exposure of corals to physical stressors, to coral regeneration by cultivating reef-building coral larvae.
"Proposals need to "be mindful of" the Aboriginal and indigenous communities, as well as other users like visitors, tourism operators, recreational and commercial fishers,'' Queensland Environment Minister Leeanne Enoch said.
In 2017, the Australian government narrowly avoided having the Reef added to the UNESCO "in danger" list after promising to spend $2 billion to implement measures to protect and manage it.