English broadcaster and naturalist, Sir David Attenborough, on Thursday, April 12, 2018 in Cambridge, UK, joins the head of the UN's Convention on Biological Diversity (CBD), Dr Cristiana Paşca Palmer, and a panel from government, business and civil society to discuss how to mobilise global action to tackle what is said to be the greatest threat to humanity: the biodiversity crisis.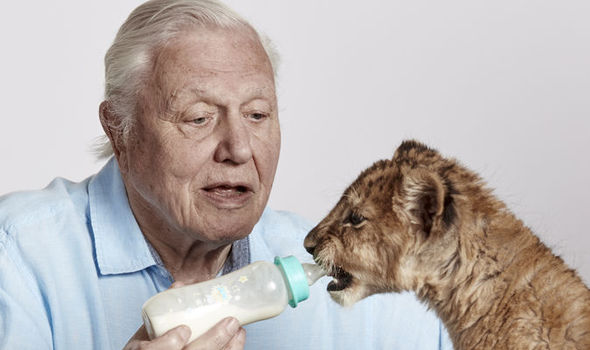 The Public lecture and panel discussion is themed: "Setting a new post-2020 biodiversity agenda – the communications challenge".
Dr Palmer said: "By 2020, the end of the current UN Decade on Biodiversity, the world's biodiversity is set to have declined by two-thirds. This unprecedented rate of destruction jeopardises not only the amazing variety of life on Earth, but the prospects for human development and well-being. We need a paradigm shift in the way that humans interact with nature; we need transformative change and a systemic approach to address the root causes of biological destruction."
In 2020, the world's governments will meet in Beijing, China, to agree a new framework for global action to tackle the biodiversity crisis over the next decade. It is critical that a strong, evidence-based biodiversity conservation strategy be agreed, linked to the climate and development agendas, and that momentum is built within the public and private sectors to inspire a movement for action and galvanise political urgency to deliver ambitious commitments post-2020.
Millions of viewers around the world watched the BBC's landmark series Blue Planet II in 2017, which took an unflinching look at the impact of human activity on marine life and saw Sir David delivering a powerful rallying call to do more to protect the environment. "The future of all life now depends on us," the BBC naturalist said in his closing speech of the final episode.
Sir David will now return to the building that bears his name and which he proudly opened two years ago to address a booked-out audience. Leaning on his nearly 70 years' experience of communicating the wonder of nature, he and the panel will consider how to galvanise governments, business, media and the general public to transform the complex messages surrounding biodiversity into understandable, effective and inspiring ones.