As the Coronavirus continues to pose a challenge globally, experts have been discussing the impact of the pandemic on the physical environment and to chart a course for practitioners in the post COVID-19 planning and management of cities.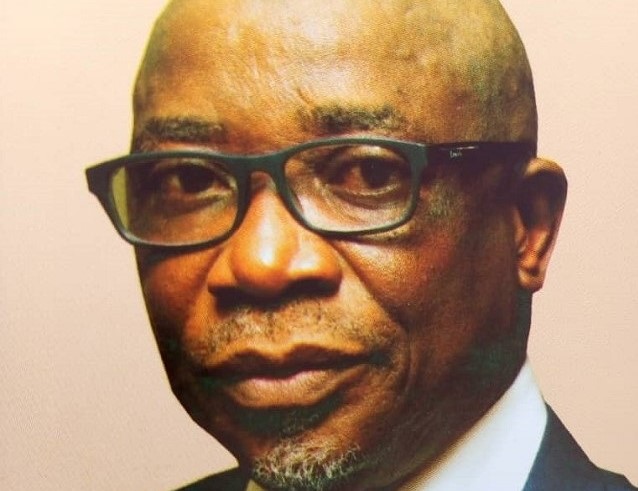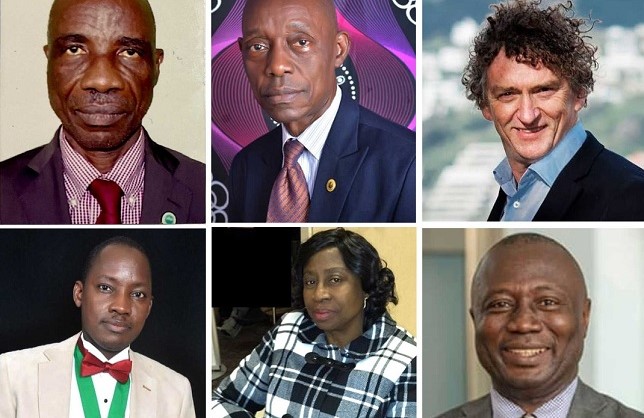 At a webinar titled: "COVID-19 and Urban Planning: Issues, Challenges, New Normal and Pathways" held on Wednesday, July 15, 2020 at the instance of EnviroNews Nigeria, participants, comprising urban planners and other built environment sector experts, gave an insight on the realities and imperatives for new planning approaches necessitated by the persisting health crisis.
In a brief submission to welcome participants, Michael Simire, Editor-in-Chief of EnviroNews, who moderated the session, stated that the pandemic highlights the fact that health is a key consideration of city planning, and that many cities face health threats linked to urban and territorial planning.
Simire, an urban planner, said: "It can be argued that the purpose for urban planning is for human health. Infectious diseases thrive in overcrowded cities, or where there is inadequate water, sanitation and hygiene facilities."
Former president of the Nigerian Institute of Town Planners (NITP), Waheed Kadiri, in a keynote address, underlined the need for urban planning professionals to reassess their stand in the new era of planning of towns and cities in order to meet the challenges posed to healthcare, transportation, technological advancement and physiological needs.
Kadiri, Director at the Centre for Environmental Studies and Design (CESD), Ota, Ogun State, emphasised the need to adopt new strategies that will equip planners to re-plan over a short period of time, and the need to plan movement frameworks and deploy supporting technologies to ensure rapid detection and control of diseases.
Immediate past Chair, Association of African Planning Schools (AAPS), Professor Daniel Inkoom, on the first lecture, elaborated the interrelatedness among key issues around COVID-19 and urban planning such as uncertainty, space, evidence, leadership, collaboration, and opportunity.
On leadership for example, Inkoom, a lecturer at the Department of Planning, Kwame Nkrumah University of Science and Technology, Kumasi, Ghana, said the pandemic highlighted the role of leadership in times of crisis, and hence the need to build leadership and networks across all levels of society to respond to issues at different scales.
Retired permanent secretary in the Lagos State Government and former chairman of the Lagos Chapter of the NITP, Ayo Adediran, centred his presentation on slums, housing condition and their interactions in space moving forward (post COVID-19).
Adediran, who is Chief Executive Officer of Urban Planning Smart Solutions, stressed that the new normal challenges urban planning to adopt dynamic zoning regulations for a post COVID-19 city.
"This will go further in creating functional autonomy for social distancing in cities. We need to adopt flexible ways for enforcing urban plans to be dynamic and responsive to shocks and stresses," he said.
Another resource person, Professor Opuenebo Owei, who is Deputy Vice-Chancellor (Academics), Rivers State University, stressed the need for urban planners to pay more attention to the informal settlements which, in her words: "house the bulk of developing nations' population".
Mrs Owei, a fellow of the NITP, reiterated that the inhabitants of these settlements have no security of tenure, they enjoy almost zero urban basic services and live in structures that do not comply with the building codes and regulations.
According to her, the COVID-19 pandemic has brought out Nigeria's unpreparedness in the face of spatial, demographic, social, cultural, economic, and environmental challenges associated with urbanisation.
Professor 'Leke Oduwaye, former Dean, Faculty of Environmental Sciences, University of Lagos, while presenting his paper corroborated the need for urban planning to be the driving force for mitigating the impacts of global pandemics.
He stated that COVID-19 has brought the citizenry back to the little things that were neglected for a long time in Nigeria. He added that "the 19th-century industrial revolution led to the creation of formal urban planning, and COVID-19 is likely going to lead to a revolution in urban planning."
"Therefore, COVID-19 is an opportunity to rebuild transformative, resilient, and pandemic resistant urban areas, especially now that the world is refocusing on human settlement spatial interaction and health," said Oduwaye, a Fellow of the NITP.
Professor Martin Bryant, an Australian landscape architect and urban designer based in Sydney, submitted that planners must begin to address the issue of open spaces across the world as they will play an important role in the post COVID-19 urban era.
Bryant, who is of the School of Architecture, University of Technology in Sydney, noted that density – which helps people to live closely and share facilities – may not necessarily be an issue if it is planned with ample provision of open spaces.
He concluded, saying that COVID-19 pandemic has afforded planners and the people the opportunity to understand their environment, stressing that understanding the landscapes and environment will enable man to live better and healthy.
A Fellow of the Nigerian Institute of Architects (NIA) and erstwhile chair of the Lagos Chapter of the NIA, Ladi Lewis, listed pathways to addressing challenges to include: new protocols of social behaviour, greeting and meeting; new design parameters for urban design, such as virtual design applications, focusing on walkable streets; buildings with physical distancing protocols (contactless doors and appliances); working from home office (online) as the new normal; residential building design to adapt to sanitation protocols; buildings with mixed use components with enclosed, controlled and contained environments like space stations could be the future; and, air-conditioned environments with virus filtration systems.
Lewis, who is of the AZDEC ASC Design Consultants in Lagos, stated that there would be future impact on architectural design and practice, such as having sanitising and decontamination units in buildings as a design requirement; social distancing design parameters in circulation, interior layouts and furnishing; and, increased usage of audio-visuals and online communication in buildings.