In an address to an international conference organised by the Japanese Ministry of Environment on Thursday, February 17, 2022, UN Climate Change Executive Secretary, Patricia Espinosa, highlighted the benefits of a highly complex but critically important piece of the climate action puzzle: Article 6 of the Paris Agreement.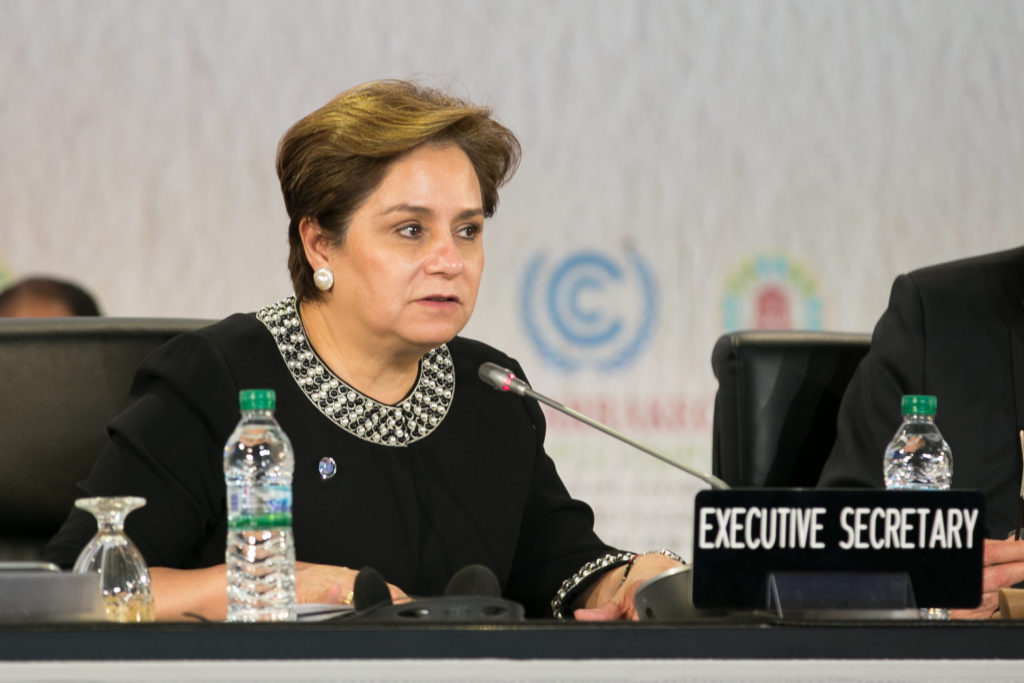 Article 6 clarifies how international carbon markets involving governments should function, essentially supporting the transfer of emission reductions between countries while also incentivizing the private sector to invest in climate-friendly solutions.
At the UN Climate Change Conference in Glasgow last November, the rules related to Article 6 were adopted. Their adoption ensures the Paris Agreement is fully operational, and its unique combination of both market and non-market approaches will support both efforts to curb greenhouse gas emissions and to build resilience.
"The rules are highly technical," Ms. Espinosa said. "The benefits however, are clear. For example, the rules provide the groundwork to help unlock resources on support for developing nations. This is important for developing and especially least developed countries and small island states. After all, many do not currently have the means or resources necessary to energize an economy-wide transition towards a low emissions future."
With Article 6, countries can both raise ambition to fight climate change – which is crucial to achieve the Paris Agreement's central goal of holding global average rise to as close as possible to 1.5 degrees C – and implement their national climate action plans far more cheaply.
According to the International Emission Trading Association, Article 6 has the potential to halve the cost of implementing national climate action plans, (Nationally Determined Contributions, or NDCs). This could save an estimated $250 billion annually by 2030 alone.
Very significantly, Article 6 can be a source of climate finance for developing nations, with a share of proceeds going towards efforts to green rapidly growing economies and to build resilience to the inevitable impacts of climate change.
UN Climate Change has been tasked by governments though regional collaboration centers (RCCs) — to work with Parties and supervisory bodies to roll out the capacity-building support necessary for this work
There is already lot to build on.
"RCCs are already assisting countries on the ground with respect to broad climate action, including the implementation of the Clean Development Mechanism, or CDM, the predecessor of Article 6, which provided the backbone for the Kyoto Protocol," Ms. Espinosa said.