The Society of Landscape Architects of Nigeria (SLAN) has commended Taraba State governor, Darius Ishaku, for adoption of green initiatives in the state.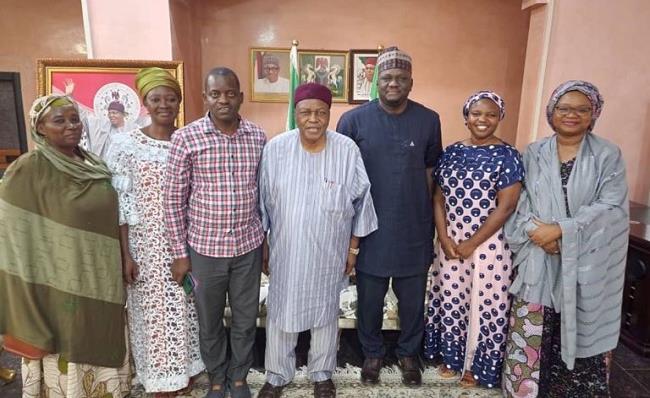 SLAN made the commendation in a statement signed by its Chairman, Amos Alao, on Thursday, November 24, 2022, in Lagos following a courtesy visit of the society to the Taraba Government House.
The statement said that the commendation followed several laudable green initiatives introduced by the governor in the state.
It listed the initiatives as the Green Taraba Afforestation Project and the establishment of Rosewood (Madrid) Seedlings nursery for replacement of lumbered trees.
The statement said that the visit was to solicit support, collaboration and awareness of the landscape architecture profession in the country.
It said discussions during the visit centered on various issues such as bio diversity loss, flooding, deforestation, climate change mitigation and adaptation to achieve a United Nations near net zero carbon emission goal by 2050.
The governor, according to the statement, applauded the efforts of the society in the development of the country.
Ishaku, however, charged them to do more in advocacy for Nigerians to understand the rudiments of the profession .
He also enjoined the society to educate Nigerians on the importance of a well landscaped environment to enhance mental and physical health as well the socio-economic growth of the population.
SLAN, which began in 2003, is affiliated to the International Federation of Landscape Architects (IFLA), which is the world body of landscape architects.
IFLA currently represents 77 national associations from Africa, the Americas, Europe, Asia Pacific and the Middle East.
SLAN is one of five registered Landscape Architecture Associations on the African continent.
By Mercy Omoike