The Court of Appeal, Abuja Division, has dismissed remaining four appeals in the People's Democratic Party (PDP) leadership tussle between Senator Ahmed Mohammed Markarfi and Ali Modu-Sheriff.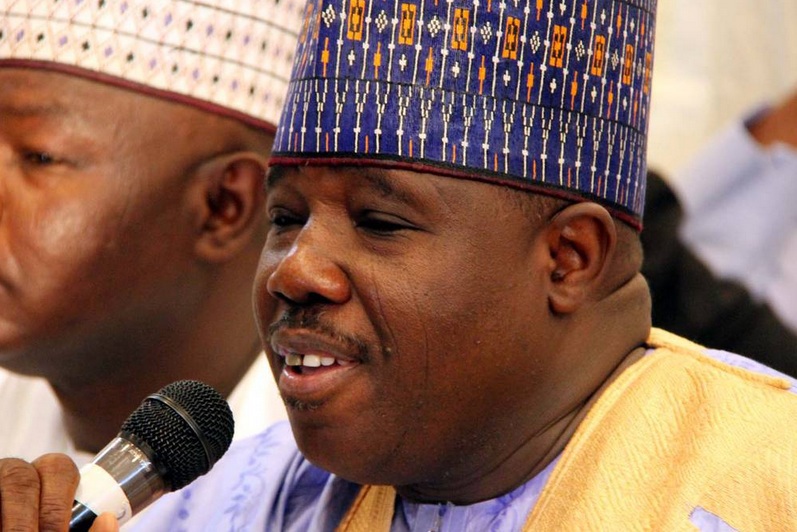 The Justice Ibrahim Salauwa-led three-man appellate court panel dismissed all four appeals after counsels made submissions urging the court to strike out the cases because it had become academic.
The applicant counsel all made applications for withdrawal in view of judgment of the Supreme Court in case SC/130/2017 on the PDP leadership tussle on June 12, 2017 which had apparently addressed all the issues in the appeals before the court.
In one of the cases between Markarfi, Ben Obi and four others vs. Biyi Poroye, the Independent National Electoral Commission (INEC), PDP and seven others, the Appellant Counsel representing Markarfi, Olumide Olujimi, told the court that, in view of the judgment of the apex court, the appellant would apply to withdraw its appeal.
Justice Salauwa, delivering the verdict, said: "We are bound by the decision of the Supreme Court, which is the highest court in the land, on the principles of staris decisis. This appeals having been withdrawn is hereby dismissed with no cost attached."
The same circumstance ensued in all three other cases which were also filed by the Ahmed Markarfi faction of the PDP in the matters numbered CA/A/402/2016, CA/A/402A/2016, CA/A/402B/2016 and CA/A/551/2016.
The Supreme Court on July 12, 2017 had in its judgment in the appeal numbered SC/133/2017 nullified the earlier judgment of the Court of Appeal, Port Harcourt Division of February 17, 2017 recognising Sheriff as the authentic chairman of the party.
The verdict of the apex court consequently removed Ali Modu-Sheriff as Chairman of the PDP and affirmed the Caretaker Committee faction lead by Ahmed Makarfi as the party's authentic leadership.
By Chinyere Obia