Bishop William Aveya of Gboko Catholic Diocese in Benue State has said that the anti-open grazing law passed by the state government will enable children of herdsmen to acquire education.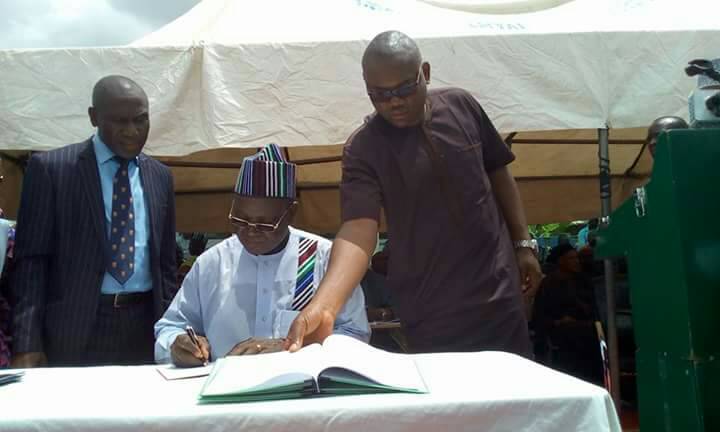 "Open grazing makes it impossible for the children of herdsmen to acquire education because they remain in the bush chasing cows.
"If the herdsmen embrace ranches, the children will be less busy with the cattle and have more time for education which is very crucial to a better future," Avenya told the News Agency of Nigeria (NAN), in Gboko on Monday, January 22, 2018.
NAN reports that the herdsmen, under the aegis of the Miyetti Allah Cattle Breeders Association of Nigeria (MACBAN), have remained opposed to the law and have vowed to resist it.
But Avenya told NAN that the law would promote and protect the rights of herdsmen's children usually denied their rights and privileges.
"Nigeria is a signatory to many Child Right charters and conventions that seek to protect and enhance children's welfare.
"While other children enjoy such rights and privileges, herdsmen's children are left behind because they are holed up in the hinterland running after cows and getting exposed to the vagaries of the environment.
"It is certainly not fair to leave the herdsmen's children uneducated because that will denies them the privilege of exploring opportunities in life," he said.
He argued that cattle ranching was the best option that could provide some comfort for cattle, herders and their children, adding that cattle feeding would be improved at the ranches.
Avenya appealed to herdsmen to accept the law as a panacea to frequent farmers/herders clashes and explore its immense benefits.
He challenged Nigerians resident in the North-East to evolve ways of reclaiming the desert wastelands, and suggested the growing of grasses to help tackle desertification and provide pasture for cattle.
Avenya, however, condemned the killing of innocent people by gunmen, and called on the Federal Government to encourage ranching as a way out of the frequent skirmishes.
The Bishop said that the Church would not encourage reprisal attacks saying, saying that such action had no place in the Christian faith.
"Instead of carrying arms in self defense, we must encourage each other to pray for the attackers so that God will arrest their spirit and purge them of such wickedness," he said.