The World Health Organisation's (WHO) Regional Director for Africa announced on Monday, May 22, 2017 four new flagship programmes for the region over the next two years, including a major push on adolescent health and the creation of regional emergency hubs.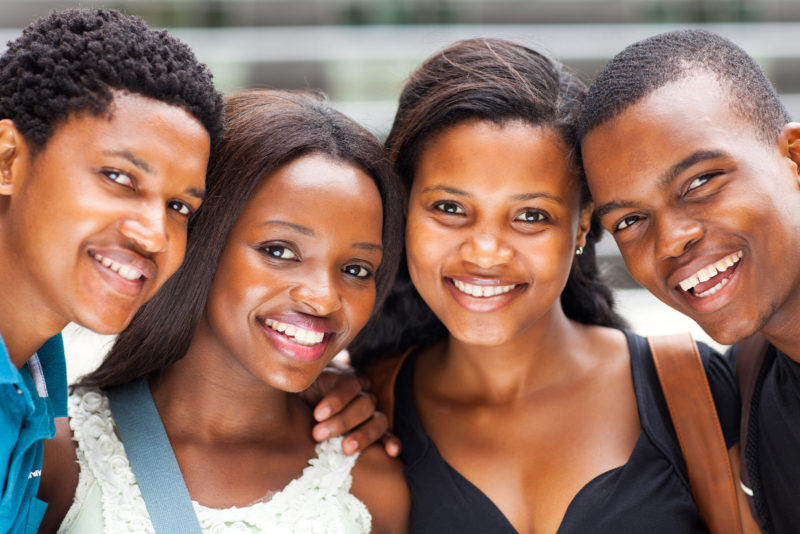 Dr. Matshidiso Moeti, the organisation's Regional Director for Africa, also announced that the WHO country offices in the African region will be held accountable to a mandatory set of performance deliverables over the next two years as part of the next phase of an ambitious reform programme begun in 2015 in the wake of the Ebola crisis in West Africa.
"At the start of my tenure two-and-a-half years ago, I committed myself to instituting reforms at WHO in the African region," said Dr. Moeti, while speaking at a side event at the World Health Assembly in Geneva, Switzerland. "I'm proud of what we have achieved as part of the Transformation Agenda in that time frame. Now it is time to implement the next phase of changes to better improve the health of people in the African region."
Following the implementation of the Transformation Agenda, there has been significant progress in the effectiveness, timeliness and efficiency of actions in support of countries in the WHO's Africa region.
For example, WHO says it was key to the following achievements:
Ending Ebola virus disease in West Africa and controlling a large scale urban yellow fever outbreak in Angola and the Democratic Republic of Congo;
Responding quickly to the polio outbreak in Nigeria and organising sub-regional Ministerial Declaration as a public health emergency in 2016;
Conducting risk-mapping of epidemics in the region for evidence-based preparedness and training over 180 experts on outbreaks and emergencies management;
Endorsement by head of states of the Addis declaration on Immunisation on 31stJanuary 2017;
Establishment and effective functioning of the Expanded Special Project for the Elimination of Neglected Tropical Diseases (ESPEN) targeting onchocerciasis, lymphatic filariasis, schistosomiasis, soil transmitted helminths and trachoma;
Supporting scale-up access to HIV/AIDS, tuberculosis and malaria interventions in 18 countries by partnering with international organisations from October 2015 to December 2016 via the "Implementation Through Partnership" project;
Issuing the first Africa Region Nutrition Report highlighting opportunities and challenges for countries to contribute to achievement of global nutrition targets and monitor their own progress;
Establishing a regional WHO Collaborating Centre on Sickle Cell Disease – National Sickle Cell Centre in Lagos, Nigeria;
Establishing regional WHO Collaborating Centre on Rheumatic Heart Disease at the Department of Medicine, University of Cape Town, South Africa.
As the next major reform push, WHO-AFRO is putting in place 13 mandatory changes – many of them linked to specific health targets – that each WHO country office must implement in the next two years.
These include:
HIV treatment (90/90/90 rule)
NCD prevention and control plan
RMNCAH (Reproductive, Maternal, Newborn, Children and Adolescent Health) plan development
DTP3-containing vaccines coverage
Health workforce coverage
Integrated Disease Surveillance and Response (IDSR)
International Health Regulations (IHR)
ARCC polio certification
In addition, each country office must commit to seven country-specific deliverables.
"Our objective is to mobilise all WHO staff in the region toward common goals to boost results," said Dr. Moeti. "At the end of two years, we want to be able to measure our contribution toward improving the health of each and every African through our support of each country's own efforts."
Dr. Moeti launched the Transformation Agenda in 2015 to re-establish the WHO's credibility and health leadership in Africa. The reform programme is a vision and a strategy for change aimed at facilitating the emergence of "the WHO that the staff and stakeholders want." The reforms have so far focused on five interrelated and overlapping priorities which are: (i) improving health security; (ii) strengthening national health systems; (iii) sustaining focus on the health-related Sustainable Development Goals; (iv) addressing the social determinants of health; and (v) transforming the African Region into a responsive and results-driven organisation.
New Adolescent Health Flagship Programme for Africa
Adolescents in the African region represent approximately 23 percent of the population, and this large group has several specific needs when it comes to their health. But despite their large numbers, very few African governments have put in place specific plans and policies that target adolescents, and numerous social, cultural and economic barriers currently prevent them from accessing the health services they need. According to a new WHO report, more than 1.2 million adolescents die every year, and 45 percent of those deaths occur in Africa.
These realities are compounded by the fact that adolescents and young people represent a growing share of people living with HIV. In 2015, 250,000 adolescents between the ages of 15 and 19 were newly infected with HIV. In sub-Saharan Africa, girls account for nearly 80 percent of those new infections. And as most recent data shows that only 13 percent of adolescent girls and nine percent of adolescent boys have been tested for HIV in the past 12 months in sub-Saharan Africa, these figures are likely to be underestimated.
"Adolescents and young people are our future – we call them the Sustainable Development Goals (SDGs) generation because they will be adults by the time we get to 2030. And unless we ensure that they grow up healthy and remain healthy, we are going to face incredible challenges down the road," said Dr Felicitas Zawaira, Director of the Family and Reproductive Health Cluster at the WHO Regional Office for Africa. "Adolescents have the potential to become productive members of our societies, but they cannot do that if they are plagued by illness, and lack the opportunities to grow."
As part of its new Adolescent Health Flagship programme, WHO-AFRO will support countries to develop strategies and implement evidence-based interventions. Globally, such interventions have included improving immunisation coverage, tackling substance abuse, treating mental health, offering reproductive and sexual health services, and preventing accidents and injuries. The programme also recognises that while the health sector has a special role to play in leading this effort, improving adolescent health requires involvement from multiple other sectors, including education and finance and involvement of adolescents themselves.
New Emergency Hubs
Over 100 public health emergencies occur each year in the African Region. A second flagship program will establish sub-regional emergency hubs over the next two years. Each hub would house a team of emergency experts who would be geographically closer to emergencies and able to respond more quickly to support member countries in their region. Each hub will be expected to be familiar with the likely emergencies in their area, with the team members also conducting preparedness activities with regional governments.
"We are seeking continuous improvement to our organisation so that we deliver the very best evidence-based health care support to the countries and people of the African region," said Dr. Moeti in Geneva. "Our priorities are clear and our vision is focused."