Future Earth on Wednesday, June 14, 2017 announced Amy Luers as its new executive director. Dr. Luers has over 20 years experience working on sustainability at the intersection of science, technology and policy.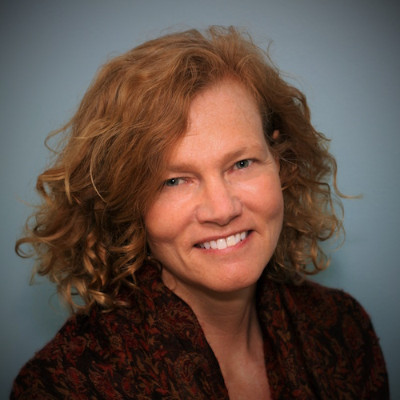 Future Earth is an international initiative that empowers and supports a network of tens of thousands of researchers, innovators and professionals working together to accelerate a transition to a sustainable world.
According to Future Earth, Luers brings to the network "great breadth and depth of experience from civil society, government and the private sector. She will assume her position at Future Earth in September 2017."
"Dr. Luers is a truly outstanding leader in environmental and sustainability science. She has the commitment, strategic vision and collaborative approach needed to take Future Earth to the next level," said Gordon McBean and Jakob Rhyner, co-chairs of the Future Earth Governing Council. "She was part of Future Earth in its early days as a member of the interim Engagement Committee, and we are delighted to have her re-join the team as the new executive director."
Dr. Luers is currently at Skoll Global Threats Fund where she directs the climate and water programmes. She has also worked as Assistant Director for Climate Resilience and Information at the White House Office of Science and Technology Policy (OSTP) in the Obama administration and previously at Google as the Senior Environment Programme Manager.
Prior to Google, she led the climate programme at the Union of Concerned Sciences' California office. Luers started her career in Latin America, as co-founder and the first executive director of Agua Para La Vida (Water for Life) working with rural communities to enhance access to potable water.
"I am thrilled and honoured to be given the opportunity to serve as the next executive director of Future Earth," said Luers. "As the world confronts enormous sustainability challenges – in our cities, our public health, our oceans and ecosystems and in our climate – the Future Earth platform for research, innovation and collaboration is needed more than ever."
A respected scientist and data innovator, Luers has been recognised as a PopTech Bellagio Fellow, a Switzer Environmental Fellow and a Heinz Environmental Scholar. She has advised the California state government, the White House and the United Nations.
She is a member of the U.S. Council on Foreign Relations and has served on committees of the U.S. National Academies of Sciences. Luers holds a Ph.D. in environmental science and an M.A. in international policy studies, both from Stanford University; she also earned a B.S. and M.S. in environmental systems engineering from Humboldt State University.