The Special Adviser to the President on Niger Delta and Coordinator, Amnesty Programme Office, Prof. Charles Dokubo, says the office will collaborate with the National Oil Spill Detection and Response Agency (NOSDRA) on disaster reduction programmes in the Niger Delta.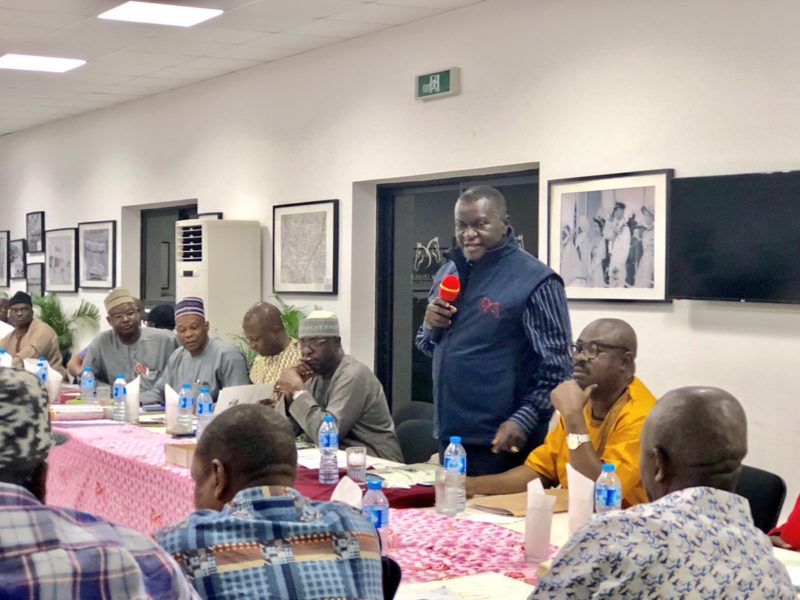 Mr Murphy Ganagana, Special Assistant on Media to Special Adviser to the President on Niger Delta and Coordinator, Amnesty Programme, made this known in a statement on Thursday, August 16, 2018 in Abuja.
Dokubo said that this partnership would include sensitisation campaigns on environmental hazards occasioned by decades of oil exploitation and safety measures.
He assured the agency on the readiness of his office to partner NOSDRA towards curtailing the effects of environmental degradation on communities in the Niger Delta.
According to him, plans are underway for a conference on oil exploration and environmental degradation to investigate the geological background of the Niger Delta and impact assessment.
"I think we have to look at the ripple effects of environment; environmental degradation and economic resurgence is one issue we should always look at.
"It has taken a long time and now that the government has decided that clean up period has come, it is commendable.
"I face a peculiar problem in the sense that whenever there is a crisis, most of the people I deal with will go and blow up pipelines.
"I always tell them that they are not blowing up pipes that are in Kaduna; they are blowing up pipes that are in their own environment and that children yet unborn will suffer from these activities.
"Oil pollution are not things that we hear in developed countries; new technologies are available that we can use now, but for our environment, it is already devastated."
He said that to resuscitate the environment, there was need to create awareness that this environment belongs to us, adding and if we do not take care of it, it would affect us negatively.
Mr Peter Idabor, Director General, NOSDRA, said the agency was concerned about the health of people living in the Niger Delta, especially the infusion of toxic substances through food chains.
Idabor commended Dokubo for his efforts at deepening peace and stability in the Niger Delta.
He called for the conversion of deep pits created during the construction of major roads in the Niger Delta to fish ponds to create jobs and wealth for beneficiaries of the Amnesty Programme.
"We have noticed that your activities have drastically reduced cases of vandalism of pipelines in the Niger Delta, and we commend you for that.
"We are responsible for the national oil spill contingency plan which is geared towards the third-tier oil spills in the country.
"We are very much concerned about the health of our people; our greatest concern is the infusion of some of these toxic substances through the food chains and the effect on the health of our people.
"So, one of the things we do is to help create awareness; sensitise people on how to deal with this problem of having oil spillage in their immediate environment.
"At this stage, there is little anybody can do, but if we can prevent people from getting too close to the substances, contaminated areas or eating foods that are contaminated, it will go a long way to educate the people.
"That is why we have come to see if we can partner with you, and also have an opportunity to present resource persons from our own agency for you in any area that you require," he said.
By Uche Bibilari