Global human rights watchdog, Amnesty International, has once again criticised oil major, Shell, for failing to clean up the pollution in the Niger Delta.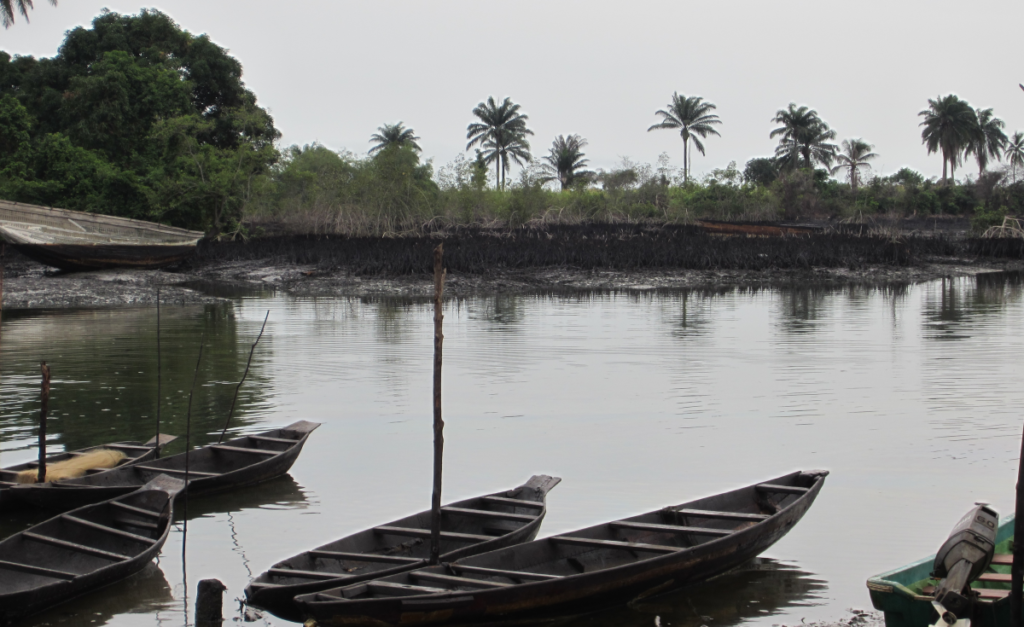 This was contained in a statement released by the body on Wednesday, June 17, 2020.
Amnesty International disclosed that the refusal of the oil giant to clean up the region comes 10 years after the United Nations mandated it do so. It noted that decontamination work had begun on only 11% of planned sites; stressing that vast areas remain heavily contaminated.
Amnesty International revealed that its findings are based on a new investigation by four NGOs. Equally important, the investigation was published on Wednesday.
Among the main findings, the four NGOs 30-page report finds that there are still communities in Ogoniland; many of them without access to clean water supplies; health and environmental monitoring have also not been carried out in the region. Also, there has been no public accounting of expenditure for $31 million funding provided since 2018. In addition, 11 of 16 companies contracted for the clean-up are reported to have no registered expertise in oil pollution remediation or related areas.
''The findings come ahead of a UK Supreme Court hearing next week (June 23) in which arguments will be presented on behalf of more than 40,000 people from the Niger Delta's Ogale and Bille communities that years of oil spills from pipelines owned and operated by Shell have caused them severe harm.
''Royal Dutch Shell is domiciled in London and should be legally responsible for the environmental failures of its subsidiary company, the Shell Petroleum Development Company of Nigeria. The one-day hearing is being heard via video link and will be live-streamed,'' Amnesty International noted.
Country Director, Amnesty International Nigeria, Osai Ojigho, condemned the prevailing situation. In addition, he stated that the body woud keep fighting to hold Shell accountable for its actions.
"The discovery of oil in Ogoniland has brought huge suffering for its people. Over many years, we have documented how Shell has failed to clean up contamination from spills and it is a scandal that this has not yet happened. The pollution is leading to serious human rights impacts – on people's health and ability to access food and clean water. Shell must not get away with this – we will continue to fight until every trace of oil is removed from Ogoniland."
In addition, Amnesty stated that in 2011, the UN Environment Programme documented the devastating long-term impact of the oil industry in the Niger Delta. Further, it stated that urgent recommendations were also set out for a clean-up.
This, Amnesty International noted, was not done, thereby leaving many Nigerians living in the Niger Delta to face life-threatening health risks.
''However, the systematic failure of oil companies and the Nigerian government to clean up has left hundreds of thousands of Ogoni people facing serious health risks, struggling to access safe drinking water and unable to earn a living.
''The new investigation – carried out by Amnesty International, Environmental Rights Action/Friends of the Earth Nigeria; Friends of the Earth Europe, and Milieudefensie – shows that clean-up work has begun on only 11% of polluted sites; identified by the UN, with only a further 5% included in current clean-up efforts, while no site has been entirely decontaminated."
The investigation comes as Shell faces a series of European court battles over its business operations in Nigeria.