Dubbed "Super Year for Nature", 2020 would have seen a string of high-profile events on nature and biodiversity, the renewal of the global biodiversity framework, a quadrennial World Conservation Congress, and a Nature Summit during the UN General Assembly (UNGA), among many others. Due to the COVID-19 global pandemic, these gatherings have been postponed or moved to virtual formats.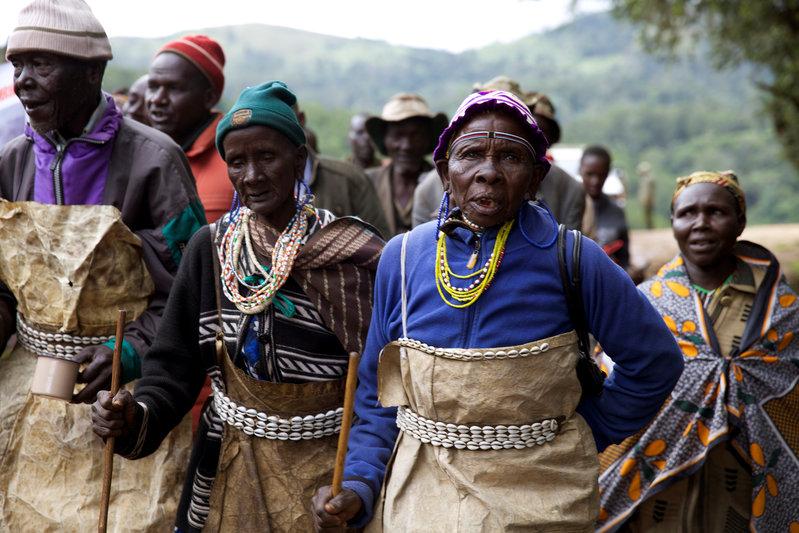 Yet the pandemic has not taken away the relevance of nature as key to sustainable development. Calls for green recovery have been loud and clear, and the world is hungry for nature-based solutions.
Hosted by the United Nations Development Programme (UNDP) and partners, the Equator Initiative fills this need by recognising and highlighting local and indigenous communities all over the world that are outstanding examples of nature-based solutions for sustainable development. They provide blueprints for addressing the socioeconomic crisis caused by COVID-19 at the local level with green approaches. This year we are proud to announce the 10 winners of the Equator Prize 2020, showcasing solutions that are vital for our future, now more than ever.
Indigenous peoples and local communities are among the populations most vulnerable to the pandemic. We have seen reports of the virus ravaging entire communities due to widespread illegal incursions into indigenous territories. Yet there are also examples of resilience and ingenuity, such as indigenous peoples reviving ancient rituals to protect their communities. Despite legacies of discrimination and disenfranchisement, the success of communities honoured by the Equator Prize 2020 demonstrates how the protection, restoration, and sustainable management of natural ecosystems can provide clean water, protect our climate, and contribute to our prosperity.
In Northern Thailand, the Boon Rueang Wetland Forest Conservation Group formed in response to threats against the largest wetland forest in the Ing River Basin. The community has maintained stewardship over the 483-hectare forest through coordinated advocacy and dialogue with stakeholders, while pursuing a successful community forestry model under a landscape conservation paradigm. Through thoughtful advocacy, the group achieved the reversal of an earlier administrative decision to use Boon Rueang wetland forest for industrial purposes. The wetland forest is now protected as a community inheritance for generations to come. The group has protected an ecosystem critical to providing clean water for agriculture and consumption, showing how nature is crucial for water security.
In Canada's Northwest Territories, the Łutsël K'é Dene First Nation achieved the vision of protecting their land and waters for future generations in 2019 by signing agreements with national and territorial governments to officially create Thaidene Nëné – a 26,000 square kilometre protected area between the boreal forest and the arctic tundra. After 40 years of advocacy, the agreements are a model of effective co-management of a vast intact landscape that is a globally significant carbon sink, featuring clean freshwater and abundant wildlife.
An innovative finance mechanism that involves investments by the community and at various levels of government supports indigenous stewardship over natural resources and promotes nature as an effective climate solution.
In Kenya, Equator Prize 2020 winner Nashulai Maasai Conservancy is at the forefront of a paradigm shift towards a mixed-use conservation model. The 2,400-hectare conservancy forms an important ecological corridor in the Maasai Mara, and has attracted elephants, zebras, giraffes, lions, and numerous other species. Combining indigenous ecological knowledge with cutting-edge science, local Maasai communities are also engaged in economic development and cultural programming so that humans, livestock, and wildlife all prosper in harmony.
In response to the COVID-19 pandemic, the conservancy has provided villagers with food from their community garden, stating that "food security by increasing our conservation efforts is essential." Here, nature provides a basis for prosperity.
The nature-based solutions presented by these groups are inclusive, replicable, and/or scalable, provide opportunities for sustainable economic impact, and deliver multiple development dividends. They show what green recovery can look like. They show that the protection of nature is not just "nice to have" but is safeguarding the foundations of life on earth – and because of this, the theme of this year's Equator Prize is "Nature for Life". The Equator Prize winners give us hope during a pandemic of unprecedented scale and encourage us to advocate not just for green recovery plans, but also for placing nature at the heart of sustainable development.
The Equator Prize 2020 winners will be honoured during a series of virtual events at the UN Nature Summit, associated with the UN General Assembly in late September 2020, the IUCN World Conservation Congress in January 2021, and at various national events.
By Martin Sommerschuh, Coordinator, Equator Initiative, UNDP