The General Manager, Lagos State Environmental Protection Agency (LASEPA), Mr Antonio Ayodele, on Thursday, May 11, 2018 rated Alimosho as the highest noise pollution local government area in the state in 2017.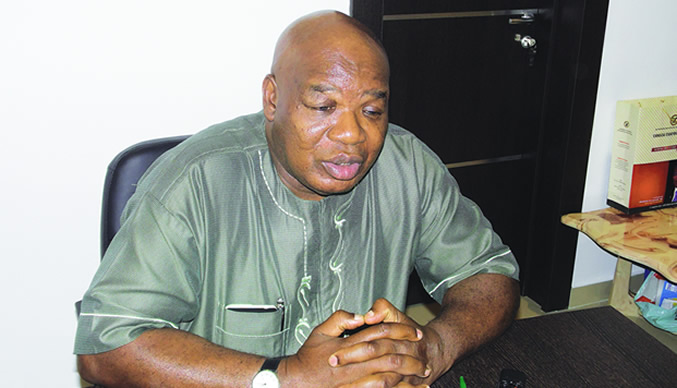 Ayodele made the remark at the 3rd Annual Stakeholders Interactive Session on Noise Pollution Control in Lagos State, organised by the agency.
The News Agency of Nigeria (NAN) reports that the session is entitled: "Noise Pollution Abatement Evaluation in an Emerging Smart City – 2 Years Retrospect".
The general manager said that coming after Alimosho were Shomolu, Surulere, Lagos Mainland, Ikeja, Kosofe, Ikorodu, Eti-Osa, Agege, and Mushin.
He said that there had been an increase in noise pollution from both indoor and outdoor activities of hotels, bars, clubs, lounges, pubs and event centres in recent times.
According to him, this increase became a source of concern to the state government, especially where residential houses are converted for such purposes without necessary approvals.
"Going back memory lane in 2014, noise pollution complaints emanating from industrial facilities were merely 19 in number; religious houses recorded a total of 183, and residential houses had 221, making a total of 423.
"'Little did we know that residents are merely tolerating environmental infractions exposed to them by their neighbours, majority being noise pollution.
"This significant increase in 2015 to 955 resulted in 125.8 per cent increment in one year, thereby complementing the series of enlightenment campaigns of the agency," he said.
Ayodele said that with the series of campaigns, residents got to know where to find respite, as the number of complaints treated on noise pollution increased significantly.
He said that the sector with the highest noise pollution complaint was the worship centres, closely followed by the entertainment industry.
"In 2016 and 2017, the local government areas with the highest noise complaints were Agege and Alimosho respectively.
"Record sellers on the streets of Lagos have continued to disturb other users of the environment, causing deleterious health effects to them, due to long term exposure.
"The telephone vendors, who tend to generate noise pollution during activities of products, have been closely monitored and guided by the operational guidelines of the agency," he said.
Ayodele said that, reflecting on the past activities of noise pollution management, the agency had taken several troubleshooting strategies, which included monitoring and evaluation over the years.
He said that there had been increase in nightlife activities, especially the once quiet Lekki, Ikoyi and Victoria Island areas of Lagos State.
Ayodele said that there had been proliferation of religious houses in residential areas and power outage, which played the lead to increased use of noisy generators, among others.
According to him, the interactive session with the stakeholders would better promote the synergy required to mitigating noise pollution in Lagos State.
"We must, therefore, come together to redress noise pollution in the state, and develop a culture of sustainable management in all sectors of the economy.
"Birds and animals abound in Lagos State, and the agency looks forward to having once again a Lagos that could hear the chirpings and singing of birds in the early hours of the day and at evenings, as well as the cockcrow at dawn!
"We also want to hear the waves of the ocean and the sound of trees, blowing and swaying along our medians.
"Noiseless Lagos" is achievable by you and I. Please join us to stop noise pollution in Lagos State, to have a serene and safe environment," he said.
By Florence Onuegbu