Through an open letter on Thursday, January 26, 2023, 425 civil society groups and representatives of UNFCCC observer groups have expressed widespread condemnation to news from earlier this month that Sultan Al Jaber, an oil executive of Abu Dhabi National Oil Company (ADNOC), would be overseeing this year's UN climate talks happening in the United Arab Emirates (UAE) in November.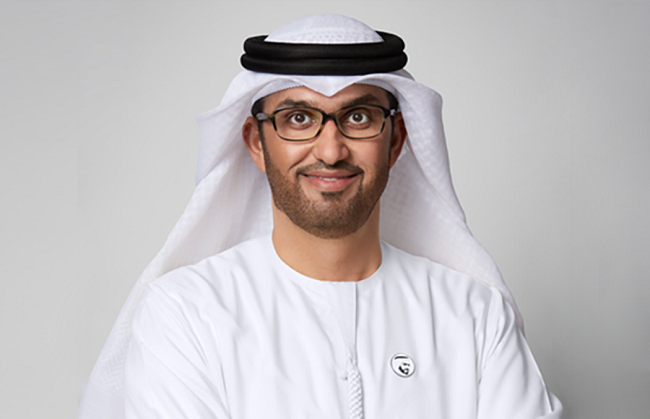 These signatories, representing millions of people from across the globe, are calling not only for a COP28 president that is free and independent of fossil fuel influence, but for an end to the undue influence that allowed his appointment in the first place.
In the letter to the Parties of the UNFCCC, Simon Stiell, executive secretary of the body, and United Nations Secretary General António Guterres – who has not minced words about the fossil fuel industry's deceit and its catastrophic expansion plans – the constituencies and groups detail ADNOC's outsized role in fueling the climate crisis, as well as the negligence of world governments in allowing polluters to steer the agenda of global talks.
"Polluters have a role to play: stop polluting. They cannot be placed on a leadership pedestal and certainly not in a position to undermine and weaken policy. That is basically nonsense. The UNFCCC is not only reluctant to accept a straightforward conflict of interest policy, but it is undermining its already weak international trust year after year," said Gadir Lavadenz of the global campaign to Demand Climate Justice, a member of the global Kick Big Polluters Out (KBPO) network behind the letter.
The 450+ organisation network is calling for the UNFCCC to adopt an Accountability Framework that prevents the world's largest polluters from steering global climate policymaking.
"Absent controls on industry interference, legions of lobbyists converge on annual climate talks each year. They even attend as members of country delegations, such as was the case with the UAE's 1000-person delegation, which featured more fossil fuel lobbyists than any other country delegation," submitted the network.
It added that corporations like the world's largest plastics polluter, Coca-Cola, were allowed to literally sponsor last year's climate talks. Eighteen out of 20 COP27 sponsors either directly partner with or are otherwise linked to the fossil fuel industry. And at COP27, a PR firm with long ties to the fossil fuel and other pariah industries was retained to manage communications.
"The list of political interference and cooptation of the UNFCCC goes on and on. They make a mockery of the space and the critical work it needs to accomplish. The appointment of an oil executive is the tipping point and must now be the impetus at long last to retrieve the UNFCCC from a long descent into Big Polluters pockets," said Coraina de la Plaza of Global Forest Coalition, another KBPO member organisation.
The network added: "Making Al Jaber's appointment particularly insidious is that he helms a corporation that is among the top 15 corporations most responsible for carbon emissions. ADNOC's expansion plans are second only to Qatar Energy globally. And these plans, not surprisingly, are entirely incompatible with International Energy Agency scenarios, among others, to avert even more catastrophic harms from climate change. ADNOC is even pledging to produce more than 5 million barrels of oil a day."
Further affirming the KBPO network's call for enduring safeguards against polluting interests, world leaders like the United States government's special envoy John Kerry and the EU's Frans Timmermans have actually lauded Al Jaber's appointment, with Kerry coining it a "terrific choice." Kerry has argued the fact that he has also done some business in renewables somehow makes him a "balanced" pick, not a puppet of polluters.
Climate Action Network, a signatory to the letter, had voiced condemnation for the conflict of interest as soon as the news on Al Jaber's appointment broke with a reaction from the CAN Executive Director, Tasneem Essop.
Speaking more broadly on Thursday on the need for an accountability framework and conflict of interest policy by the UN, Essop said: "For years, civil society groups have asked the UNFCCC to implement a conflict-of-interest policy and an accountability framework to stop big polluters and fossil fuel vested interests from hijacking the climate talks. It is no surprise that decisions to take actions against the main culprits of climate change was never on the agenda of the COP's up until recently. And now we are at this outrageous point where the fossil fuel industry has one of its captains at the helm.
"There is no place for polluters at a UN climate conference, least of all in presiding over one. We have called on COP28 President Al Jaber to step down as CEO of ADNOC and also strongly call on the UNFCCC to put in place a robust conflict of interest policy now."
The World Health Organisation's Framework Convention on Tobacco Control (WHO FCTC), had the addressed industry interference from the outset to strong effect. Other UN bodies such as the nascent pandemic and plastics treaty negotiating bodies are also facing similar calls to govern the engagement of vested commercial interests. And a binding treaty on business and human rights is nearing a decade of negotiation to deliver some modicum of accountability globally for corporations like those engaging most actively in the UNFCCC and other UN fora.
Signatories of the letter, as with peers in these aligned spaces, see corporate accountability mechanisms as fundamental to the success of the UNFCCC, not to mention climate action more broadly.
As a starting point, organisations are demanding a COP28 president free of fossil fuel influence and for the interests of all COP28 participants to be proactively declared.