At an overly publicised side-event towards the tail-end of the recently held 22nd Session of the Conference of the Parties (COP22) to the United Nations Framework Convention on Climate Change (UNFCCC) in the historical Moroccan city of Marrakech, the Akwa Ibom Government reached out to foreign investors to key into its burgeoning sustainable development initiatives.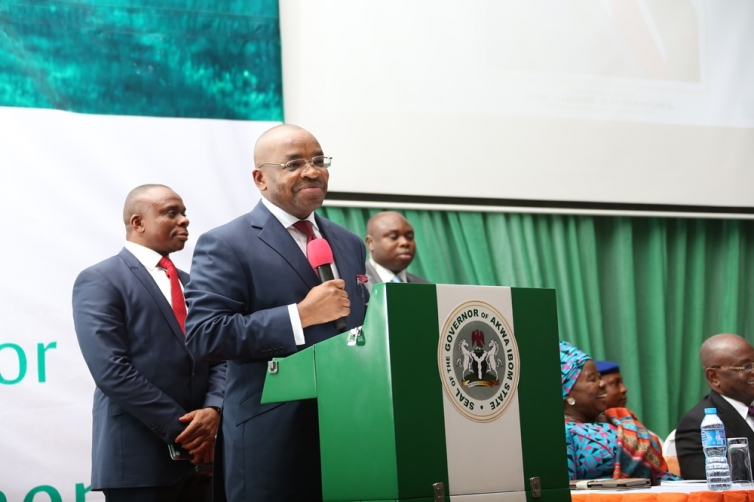 At the event, which had "Climate change challenges in Akwa ibom State and opportunities for investment in Clean development" as its theme, state officials showcased government's Strategic Roadmap to Sustainable Green Development, a somewhat ambitious plan that, among others, seeks to provide leadership for local authorities to efficiently guide and manage climate change.
Indeed, Governor Udom Emmanuel highlighted the state's five-point agenda, which appears to be in line with the Paris Climate Change Agreement and Nigeria's Nationally Determined Contributions (NDCs). The agenda is targeted at job creation, poverty alleviation, economic and political inclusion, wealth creation, infrastructural consolidation and expansion.
According to him, Akwa Ibom is interested in climate change issues as the largest producer of oil and gas as well as bearer of the longest coastal line in the country, spanning some 129 kilometres, making it susceptible to climate risks.
"We're sacrificing our time and looking at the resources we have so that in future, we leave a legacy where our children will breathe cleaner air that would nurture them to live in a world that is entirely earth friendly," he said.
Emmanuel stressed that the state needs private sector-led foreign direct investment and global environment fund to support its vision.
He said that projects already kick-started include a zero-emission vehicle assembly plant which, according to him, would pioneer the commercial transportation system for the state and country; a light-emitting diode (LED) energy bulbs manufacturing factory; and a green cargo facility, where perishable goods can be moved out of the state.
Minister of Environment, Amina Mohammed, commended Akwa Ibom State Government for its foresight and for backing the NDCs. The minister, represented by Dr. Peter Tarfa, Director of the Climate Change Department, pledged Federal Government's support for the state's Strategic Roadmap to Sustainable Green Development.
Earlier, Commissioner for Environment and Mineral Resources, Dr. Iniobong Essien, said that the roadmap assesses the green development opportunities and challenges in Akwa Ibom State, determines the optimal pathways to green development.
The side event was graced by officials of the African Development Bank Group (AfDB), Secretary to the State Government, Etekamba Umoren;  Senior Special Assistant to the Governor on Technical Matters and Due process, Ufot Ebong;  and President of Ecologistics Integrated Services Limited, Dr. Paul Abolo.