Gov. Oluwarotimi Akeredolu of Ondo State on Wednesday, November 14, 2018 reiterated the commitment of his administration to eradicate open defecation in the state.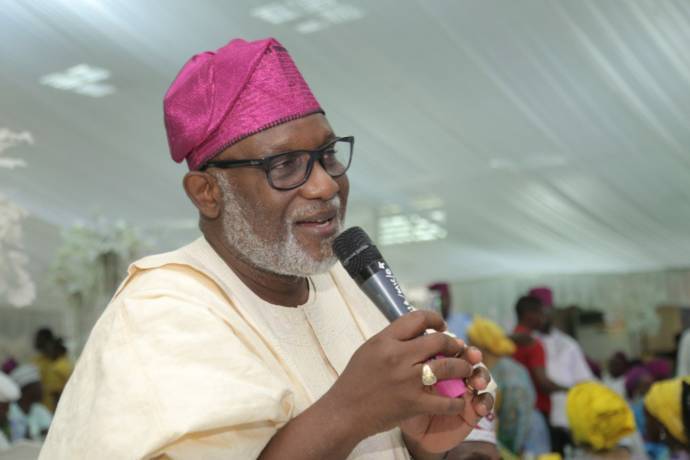 He made this known in Akure when a team from Global Alliance, a non-governmental organisation (NGO) paid him a courtesy visit in Akure.
He explained that the commitment was part of ongoing efforts the state government was making in collaboration with the UN Children's Education Fund (UNICEF).
The governor said "we know our shortcomings and we need to have consistent advocacy. A number of houses do not have toilets.
"Banks have assisted us to build boreholes in many areas of the state, while primary schools have modern toilets.
"We have also gone ahead to provide water to make sure that most of our villages have boreholes, and we have rehabilitated over 500 boreholes."
Akeredolu, therefore, appealed to Federal Government to complete dams instead of leaving the reticulation of such dams to state governments.
He added that "if we continue to run our affairs disjointedly, we won't get anywhere."
Dr Brylyne Chitsunge, the Ambassador for Food Security in Africa, said that the visit was to see how the NGO could assist the state to combat food security.
Chitsunge explained that 440 hectares of land had been acquired to help Africa combat shortage of food.
According to her, global citizen concept will be hosting 100,000 people in South Africa to mark the centenary celebrations of late Nelson Mandela, where dignitaries will discuss global investment opportunities in different sectors.
She, therefore, invited Akeredolu to be part of the dignitaries.
By Ayodeji Alabi