The African Innovation Foundation (AIF) on Thursday, September 13, 2018 announced its top 10 nominees for its prestigious Innovation Prize for Africa (IPA) 2018 awards. This year's Call for Applications with its theme "African innovation: Investing in Inclusive Innovation Ecosystems" attracted more than 3,000 applications from 52 African countries. Building on the AIF mandate, submissions this year were said to have demonstrated significant breakthroughs in ICT, agri-business, public health and the environment/ energy sectors to improve the lives and economic prospects of Africans.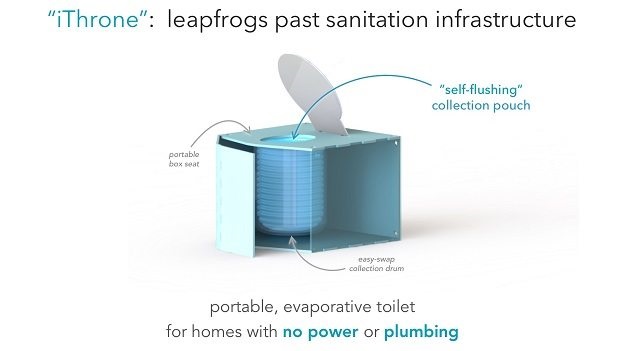 Says Walter Fust, AIF Chairman: "Now in its seventh year running, we have witnessed multi-million-dollar businesses emerging from the IPA initiative, with health, environment/energy and agricultural innovations leaving imprints across the African continent and beyond. Our theme this year prompts the need for increased collaboration between government, business, industry, innovation enablers and the community to further realise African prosperity and economic freedom."
The IPA initiative has reportedly grown from strengthen to strength mobilising, rewarding and honouring top African innovators whilst also building strategic partnerships with innovation enablers to strengthen innovation ecosystems in Africa. To date, AIF has supported 55 IPA winners/nominees with $1 million+ and mobilised 9,400+ innovators from all 55 African countries. AIF endorsement and exposure generated through IPA have seen past winners securing over $135 million worth of investments to grow and scale their businesses. IPA past winners and nominee company valuations amount to $200 million+.
Managing Director of AIF, Pauline Mujawamariya Koelbl, who has steered the IPA programme since its establishment in 2011, said: "We are proud of the impressive innovations that made it to the top 10 this year. They are evident examples of African ingenuity and each innovation is solving a real challenge in a key sector. Africa, and indeed the rest of the world, must keep an eye out – these innovations are ready to propel our continent's global competitiveness in the market! Furthermore, these top 10 nominees are a great reminder that if given access to capital, Africans are capable of solving African challenges whilst also contributing to the rest of the world."
The top 10 IPA nominees whose innovations are in the sectors of agri-business, public health and well-being, ICT, energy, environment and water are listed as follows:
Biodegradable seed tray for rice farming (Madagascar) – Juslain Nomenjanahary Raharinaivo
Buried Diffuser (Tunisia) – Mr. Wassim Chahbani
Efficient detection of TB and Hepatitis C (Morocco) – Professor Abdeladim Moumen and Dr. Hassan Ait Benhassou
eNose sensor for tea processing (Uganda) – Abraham Natukunda
Incas Vaginal Discharge Kit (Ghana) – Dr. Laud Anthony Basing
"iThrone" portable toilet (Egypt) – Dr. Diana Yousef
Mobile Shiriki Network (Rwanda) – Henri Nyakarundi
Natural solutions for skeletal regeneration and repair (South Africa) – Prof. Keolebogile Shirley Motaung
Reducing pollution in an eco-friendly way using GKSORB! (Benin) – Dr Fohla Mouftaou
Waxy II Technology (Tanzania) – Christian Mwijage