The Akwa Ibom State Commissioner for Environment and Mineral Resources, Dr Iniobong Essien, has said that government has embarked on various flood control intervention in the state since January.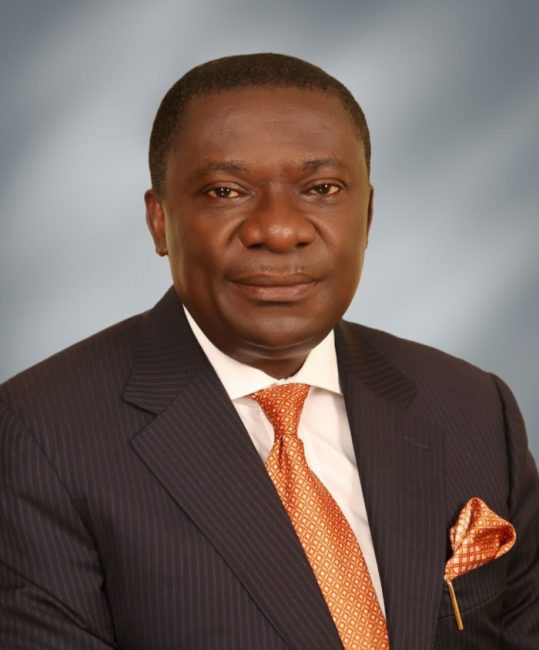 Essien stated this on Thursday, March 29, 2018 at Ikot Oku Ikono Junction in Uyo, the state capital, during the monitoring of the ministry's flood intervention programme.
He said the exercise was aimed at ensuring that the impact of the flood in the state was minimal.
He listed Akpan Andem Market, Ewet Housing, Unity Park and Udo Udoma Avenue as flood prone areas, adding that the flooding was due to blocked drains.
"A lot of these areas are flood prone and we have discovered overtime that the drains have been silted and what we are getting is a backlog of water.
"Once there is an interruption in the continuous flow of water, it leads to flooding.
"We are trying to ensure that we reduce flooding to the minimum, particularly with the prediction from NIMET recently that the intensity of the rains this year will be more.
"So, we are preparing for the rains."
The commissioner stressed the importance of free-flowing drain and expressed the hope that the impact of the rains this year would be minimal in the state.
He advised residents of the state to desist from the unwholesome practice of dumping refuse into drainage systems.
He noted that what were de-silted from the blocked drains were predominantly leftover food, domestic waste, metals, sachet nylon and bottles.
Essien urged the residents to add value to what the government was doing by indulging in positive activities that would lead to cleaner environment and enhance the beautiful ambience of the state.
By Sunday Bassey