The Manager of Yobe Pilot Livestock Development Programme, Dr Mustapha Gaidam, has called for intensive sensitisation and mobilisation of stakeholders before the enforcement of the ban on open grazing.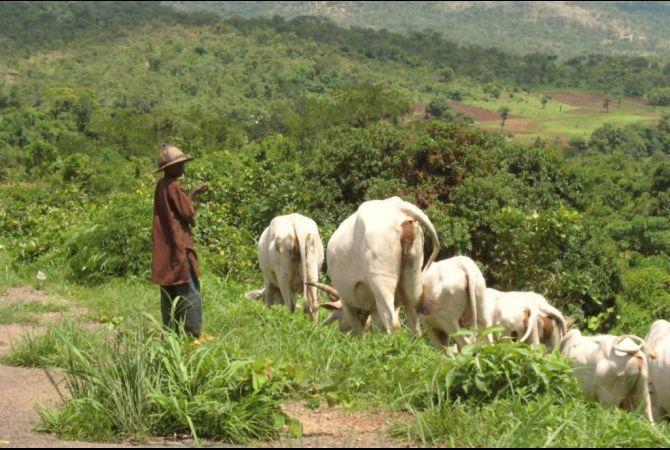 Mustapha gave this advice in an interview with the News Agency of Nigeria (NAN) on Tuesday, January 16, 2018 in Damaturu, the Yobe State capital.
"There is the absolute need for dialogue, intensive education, sensitisation and mobilisation for both crop and livestock farmers to appreciate the advantages.
"So far, the anti-open grazing law enacted by Benue, Taraba, Ekiti and Edo states has failed to serve the purposes for which it was established, considering the unfortunate incidences in Benue and Taraba.
"The law was intended to provide solution to farmers/grazers conflicts but unfortunately, the two groups have lost many lives and property," he said.
Mustapha suggested that the provisions of the 1999 Constitution and the ECOWAS protocol must be considered in the formulation and implementation of any laws including the anti-open grazing law.
The manager argued that civil and traditional authorities must work towards establishing mutual trust and mutual agreement among stakeholders on systematic and gradual enforcement of the anti-open grazing law in the states contemplating the idea.
He expressed fear that the rising tension between farmers and herders in the affected states of the federation will soon translate into low crop and livestock farming activities in the country with threat to food and protein security.
Mustapha also described the demarcation and protection of stock routes as" imperative" to facilitate movement of cattle across the country, provision of health facilities and water points to avert encroachment on farmlands by the animals.
He explained that cattle-ranching has many advantages to both herders and farmers considering the peculiarities of the occupation of the two groups.
"In Yobe, we enjoy a very long peaceful co-existence between farmers and cattle breeders because government has provided incentives to livestock farmers just as it subsidises fertiliser and other inputs to farmers.
"Government has also demarcated over 1,500 kilometres of cattle routes, provided water points, mass vaccination of animals and food supplement among others and there was no conflict for close to 10 years now," Mustapha said.