Agriculture economists have expressed concern about how agricultural activities in the country have taken the back stage since the discovery of oil.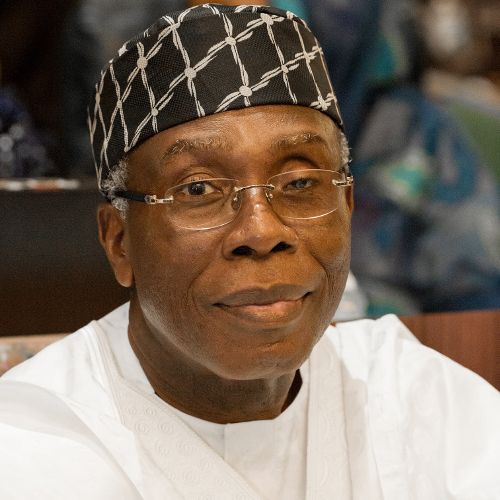 They note that agriculture sector, comprising the cultivation of and keeping poultry and livestock, among others, has played a dominant role in the country's economy in the past.
They observe further that as the major hub of the country's economy in the past, agriculture provided more than 70 per cent of employment and resources in the country.
Realising the danger in somewhat abandonment of farming on large scale, the Federal Government has made efforts by successive administrations to revive the sector.
Agricultural reforms ranging from the Operation Feed the Nation, the Green Revolution and the Structural Adjustment Programme to series of agriculture development programmes by the International Fund for Agricultural Development (IFAD), Food and Agriculture Organisation (FAO) and World Bank, have played significant roles in revolutionising the sector to some extent.
In the same vein, successive governments in the country have sunk huge amount of money in the sector but most farmers argue that farming in Nigeria is not encouraging.
Mr Akin Akintuberu, a cocoa farmer in Idanre, Ondo State, argued that smallholder farmers in rural areas faced short supply of inputs.
He said most rural farmers "do not have asses to subsidised agriculture inputs as announced by government.
"Lack of certified seeds and fertiliser are major challenges, it is so unfortunate that while everyone is busy developing every sector of the economy, farmers we are completely forgotten as if farm produce is of no value.
"High interest rates on loans from banks across the country without consideration for the gestation period give us concern, threatening the capacity of the farmers to make profit from the produce''.
He called on the Federal Government to review downward the interests on bank loans to farmers.
In his opinion, Mr Atolagbe John, a farmer, noted that most farmers live in poverty because almost all of them might not have land to farm in large scale.
"Most of the poor farmers grow produce on a small scale, that is, they own a field or two and some even have to lease land, a lot of them take loans to buy seeds, fertiliser and other farm inputs at a high interest rate,'' he noted.
But Malam Adamu Malunfachi, a farmer in Kaduna, identified the activities of middle men who take away the bulk of the profits away from farmers as major problem of farmers.
"Middle men are always at the farm gate to dictate the price that suits them.
"They buy crops in big quantities, keep their stock and wait for the prices to go up and sell.
"Also acknowledge illiteracy rate among the farmers in many cases affects their decisions and ability to adapt to new crops,'' he said.
Mr Ignatius Okorocha, a farmer in Enugu, said that farmers were not getting reward for their efforts.
"Price of feeds, chemicals, cutlass, hoes, rakes and labour have gone up forcing many farmers to abandon farming,'' he noted.
In his view, Mr Adebisi Ojurongbe, a cash crop farmer in Oye, Ekiti State, noted that rural development aimed at actualising the dream of improving the people's socio-economic welfare remained at policy level.
"It is unfortunate considering the fact that the peasants who feed the nation are in the rural areas, yet government cannot implement rural development policies to set agenda for the future.
"Go to all the rural areas across the country, you will see them in a very terrible state and the produce we struggle to produce are perishing because of lack of transportation.
"If basic infrastructure is produced it will reduce if not eliminate the exodus of young men and women from rural areas to urban areas,'' he said.
Sharing similar sentiments, Mrs Eunice Jejelowo, a cassava farmer at Okeluse, Ondo State, said that with the provision of basic infrastructure, employment would be created, and many people would leave the city for the grassroots.
"If this happens, there will be rapid development in the rural areas and more people will go into commercial farming and boost food production,'' she observed.
Malam Abdullahi Sharfa, a Fadama farmer in Giri, Abuja, nonetheless, identified inadequate tractors supply as one of the major problems militating against mechanised farming in the country.
"For us to break even and meet the standards of Food and Agriculture Organisation in terms of mechanised agriculture of this country, we need a minimum of about 80,000 tractors.
"The mechanisation team leader of the Agriculture Transformation Agenda committee has completed the public sector mechanisation framework.
"But the scheme might be thrown into the bin when another government comes to power for another programme,'' he said.
In his opinion, Mr Badmus Arogunsola, a poultry farmer, said that research into best agricultural practices in Nigeria had declined in recent times due to acute shortage in funds for infrastructure and operations.
He argued that the challenge could be solved be making use of agricultural research institutes and universities of agriculture across the country.
"Many developing nations have reformed their agriculture research councils with very satisfactory results for their economy.
"With over 18 agricultural research institutes in Nigeria, most of their research findings are now book shelf materials rather than transforming the knowledge to farmers,'' he observed.
However, some farmers on the platform of All Farmers Association, Ekiti Chapter, agreed that farmers are not breaking even because "the lands are fragmented, unproductive, degraded and scattered.
"Almost 95 per cent of the farms depend on rain due to lack of irrigation facilities and most of us are depending on rain for farming''.
The association alleged that most of government agricultural programmes were not reaching the right farmers in the grassroots.
But some farmers in Kwara observed that apart from the enumerated challenges in farming sector, "most farmers are aged and the youth are not embracing agriculture''.
The farmers also observed that loss of soil fertility "is responsible for the low crop yields while most of the farmers use old and inefficient techniques of farming''.
They noted that storage facilities in rural areas were either not there or grossly inadequate "by which farmers sell crops immediately even if market prices are low to avoid post harvest loss''.
In the light of the various concerns expressed by farmers, the African Development Bank (AfDB) and other stakeholders, therefore, advised that the Federal Government should develop high-yield crops by increasing research into plant breeding.
According to the bank, such measures should also consider the peculiar types of soil in Africa.
In addition to this, soil scientists note that with the growing effects of climate change and weather patterns, more irrigation programmes are necessary.
They call for increased use of fertiliser, observing that soil fertility deteriorates, and governments should guarantee the availability of fertiliser at subsidised rate at the right farming season.
According to them, improved market access, regulations of farming activities, provision of rural infrastructure and incentives to farmers, including reductions in interest rates on agricultural loans to one digit, among others, will enhance farming activities.
By Hawa Lawal, News Agency of Nigeria (NAN)