The Federal Ministry of Agriculture and Rural Development (FMARD) has promised to support safe use of agrochemical and pesticides by promoting the proposed "Pesticides Bill".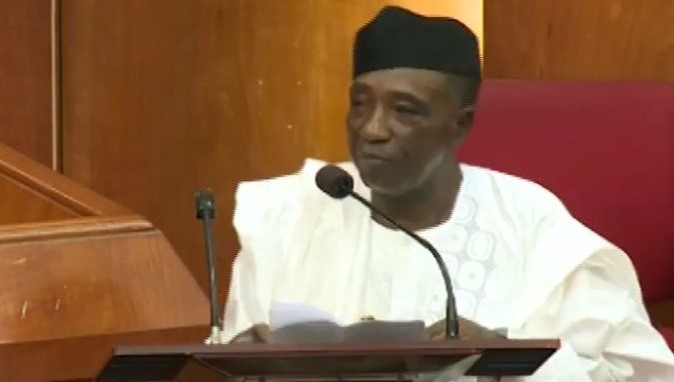 The ministry restated the pledge at a multi-stakeholders workshop on the proposed Pesticides Bill on Thursday, June 24, 2021 in Lagos.
Dr Ernest Umakhihe, Permanent Secretary representing the Minister of Agriculture, Alhaji Sabo Nanono, urged stakeholders to promote the passage of the bill into law in order to unbundle potentials in the sector.
"I am highly delighted to officially declare open this multi-stakeholders workshop, organised to address the critical matters affecting the agrochemical industry.
The workshop was held in relation to the passage of the proposed draft bill for the establishment of the Nigerian Pesticide Council.
"Agrochemicals are widely used in Nigeria, starting from seed dressing before planting to storage, marketing and distribution of grain.
"As a result of this huge market for agrochemicals, counterfeiters are flooding the market with massive quantities of fake and contraband pesticide products.
Umakhihe said that the use of these fake and contraband pesticides has continued to pose serious dangers to both the farmers and the environment.
"As a ministry, we are committed to ensuring that the agrochemicals being produced, distributed and marketed in the country conforms with the internationally standards.
"So we are determined to follow through with the enactment and subsequent signing of the proposed bill, before the National Assembly, into law,'' the minister said.
On his part, Mr Muntari Dandutse, House of Representative Committee Chairman on Agriculture Production, reiterated the support of the National Assembly in passing the Pesticides Bill into law.
"The importance of the proposed bill for legislation is to enable the society obtain the benefits of safe use of pesticides and agrochemicals.
"There is need for adequate pesticide control in agricultural production.
"However, peasant farmers are being short-changed because of proliferation of fake agrochemicals resulting in the loss of lives.
"After today's deliberation, we will ensure the speedy passage of this important bill into law because it is the key to the succour of our nation's agricultural productivity.
Dandutse said that the passage of the bill into law would be a driving force to enhance food security and development in Nigeria.
By Mercy Omoike