The National Biosafety Management Agency (NBMA) says it has a state-of-the-art genetic modification detection and analysis laboratory to checkmate any risks associated with the technology.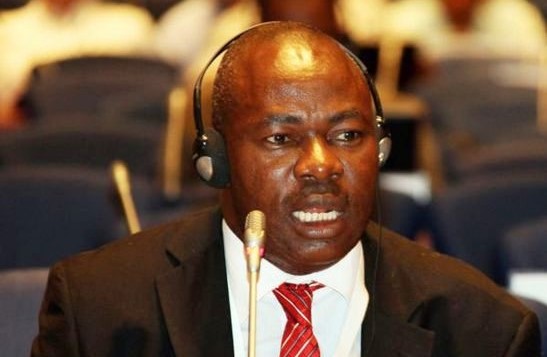 Dr Rufus Ebegba, the Director-General of the agency, made this known in an interview with the News Agency of Nigeria (NAN) in Abuja on Thursday, December 27, 2018.
"Our agency is able to test, analyse and carry out proper risk assessment on Genetically Modified Organisms (GMOs) before they are approved for release into the market.
"Biotechnology is basically the use of living systems or materials from living organisms to modify other organisms, in order to move a gene of interest from one organism to another one, both related and unrelated, for you to achieve a particular desire.
"It is not necessarily creating a new organism but altering it in a way that you achieve a desired interest and there is no technology in the world that can be said to be 100 per cent safe.
"The proponents of this technology saw the need for an agreement to ensure that there is holistic bio safety before the product of genetic engineering can be used for planting, processing, or for any purpose.
"So, it simply means that it needs measures and procedures to ensure that its activities and the use of genetically modified organisms, do not have any adverse effects on the environment and human health," he said.
Ebegba added that the agency also considered the potential adverse impacts that biosafety should prevent or minimise during risk analysis.
"When we talk about the issue of potential risk in biosafety or GMO, we are looking at the impact of GMO on the environment.
"Will the super organisms with which these organisms have been modified become invasive, more dominant, replace the ecosystem, or affect the ecosystem adversely?
"We look at the issue of genetically modified third party that is how to resist a particular pest so that it would not affect other organisms.
"Then we also look at it from the human front. Will these genetically modified organisms become toxic, affect humans negatively and cause health problems and allergies?
"These are the things we look out for to ensure that no GMO that will cause any adverse impacts will be allowed. We only allow those that after rigorous risk assessment, we considered safe. These we will grant permit for.
"If they are not safe, we won't grant permit for them,'' the NBMA director-general said.
He added that his agency also looked at issues of socio-economic concern in GMOs.
"We look at the issue of socio-economic concern to know whether these products are going to be socially compatible with our social norms.''
Ebegba urged Nigerians to trust government decisions as government had put measures in place to ensure that human health and the environment were safe.
By Ebere Agozie