The National Biosafety Management Agency (NBMA) has described the 2015 Act that established it as a safety valve for the adoption of modern biotechnology in Nigeria.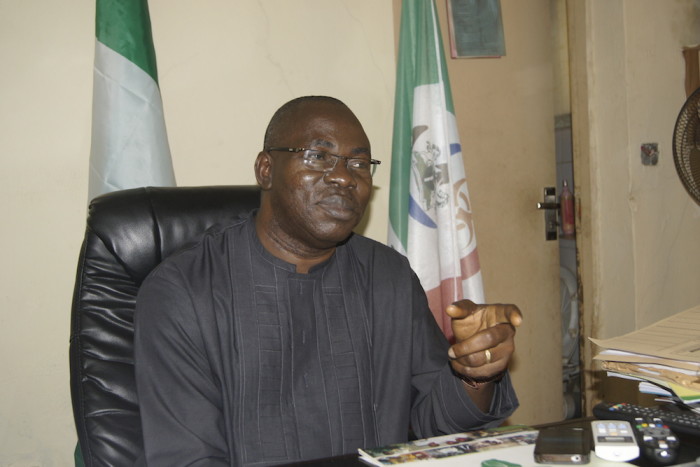 A statement issued on Friday in Abuja by the Director-General of the Agency, Dr. Rufus Ebegba, countered that the recent call by a group for the repeal of the Act was not only frivolous but also unpatriotic.
"The request is a call for the opening of the floodgate thus subjecting Nigeria to unrestricted importation and production of unregulated modern biotechnology products. It is also intended to render the more than twenty indigenous research institutes, universities, agencies and private concerns that have competence in this sector stagnated and redundant, in a global sphere that is fast moving towards safe modern biotechnological advancement," Ebegba retorted.
Maintaining that the processes that led to the actualisation of the Act predated 2002, and spanned over 14 years to get to its final state of enactment in 2015, the DG further explained that the then Draft Biosafety Bill was subjected to various stakeholders' review of the six geographical zones of Nigeria, and passed by the Sixth and Seventh National Assemblies, respectively.
While chiding the group's call and describing it as a call for lawlessness in the administration of modern biotechnology, for which the consequences could be deleterious, Ebegba called for constructive criticism instead of malicious propaganda with a view to improving Nigeria.
"It is important to understand Biosafety as regulation of modern biotechnology and Genetically Modified Organisms (GMOs) and not to mix up unrelated issues," he added.
Hinting that the Biosafety Act was adjudged by international safety communities as one of the best in Africa after having passed through rigorous processes that lasted more than 14 years, the DG emphasised that "it is indeed ridiculous to assert that the Act is not in accordance with the precautionary principles when it is a major legal precautionary instrument in the National Biosafety regulatory system. Therefore, the group's call for the repeal of an Act that passed through the stringent legislative processes is a discredit to the Nigerian legislature and legal systems."
He advised that if any individual or group strongly feels that a gap exists in the Act, which is a living and dynamic document, such a person or group should be more patriotic to point out the parts or sections for amendment rather than suggesting a legal lacuna that would call for anarchy in the modern biotechnology sector.
Further stressing that the Federal Government had meticulously put a holistic biosafety system that was in the best interest of everyone in place, the DG noted: "The NBMA is poised to ensure that only healthy and environmental friendly modern biotechnology products are imported or produced in Nigeria."
He therefore advised that "Nigerians should trust and cooperate with the Agency in its efforts to effectively regulate a technology that would assist the Federal Government in her diversification policy."
By Abdallah el-Kurebe