The National Biosafety Management Agency (NBMA) says it will not release any Genetically Modified Organism (GMO) product that it does not consider safe for human consumption and the environment.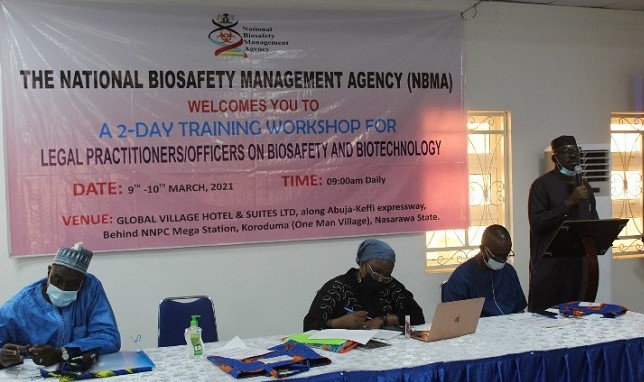 Dr. Rufus Ebegba, NBMA's Director-General, gave the assurance on Tuesday, March 9,2021 in Abuja during a two-day workshop organised for legal practitioners in the country by the agency.
Ebegba called on Nigerians to have confidence in the agency as any product it considered safe, was truly safe.
"Nigerians should believe in us and accept government position as no government would deliberately harm its citizens.
"The Federal Government had established all relevant institutions to ensure that these technologies are applied safely to transform the economy and enhance public and private institutions' performance," he said.
Ebegba said that the workshop was organised to adequately acquaint lawyers with facts about modern biotechnology, GMOs, and bio seeds.
"Lately, NBMA had experienced litigation and we discovered there are some gaps in information and knowledge on biotechnology.
"That is why we are training some lawyers so that when such litigation issues come up, they can effectively handle the matter with the right information," he said.
Ebegba explained that government was putting in efforts to ensure that products of biotechnology were used for economic development.
Prof. Abdullahi Mustapha, the Director General, National Biotechnology Development Agency (NABDA), noted that as laudable as modern biotechnology was, there was still a limited public awareness on it.
Mustapha, who was represented by Dr Rose Gidado, said there was limited public awareness on the technology's basic applications, opportunities, utility and its safe use.
He thus expressed the need to intensify public awareness in order to maximise the gains of the technology.
By Patience Omoha