City dynamics and sustainable development will be tabled for discussion as the United Cities and Local Governments of Africa (UCLG Africa) holds the eighth edition of the Africities Summit (Africities 8) in Marrakesh, Morocco, from November 20 to 24, 2018.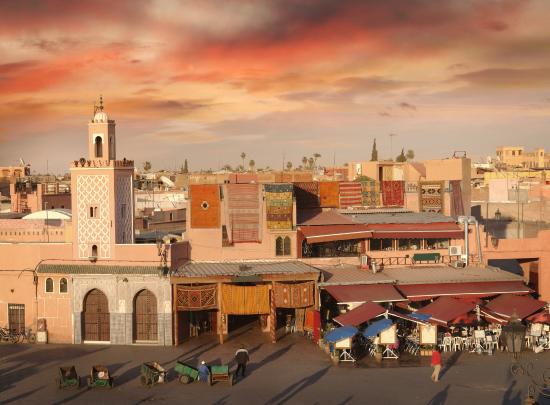 The UCLG Africa, described as the Pan-African Organisation of Local, Regional and Sub-national Governments, is holding the event in collaboration with the Moroccan Association of Presidents of Communal Councils (AMPCC), with the support of the Ministry of the Interior of the Kingdom of Morocco.
The theme for Africities 8, considered the "largest democratic gathering on the continent", is: "The transition towards sustainable cities and territories: The role of Local and Sub-national governments of Africa."
According to UCLG Africa, Africities 8 will examine the challenges of Africa in a globalised and urbanised world, while highlighting the dimensions of transition from the current mutations to focus on the role and strategies African local and sub-national governments can adopt.
"The Africities Summits is Africa's most important platform for dialogue on decentralisation, local governance, and the contribution of local and regional governments to Africa's development and integration. Africities 8 in Marrakesh aims to link long-term thoughts of the future, to actions that need to be taken, in order to define the bifurcation of the cities and territories of Africa towards a path of sustainable development," submits UCLG Africa.
In order to identify the mutations that define transition, Africities 8 adopts the following dimensions:
Demographic transition;
Ecological transition;
Democratic and political transition;
Political and democratic transition;
Economic and social transition;
Geopolitical transition; and
Cultural and communicational transition.
The challenge for African local authorities is to define and implement a new approach that encourages coalitions between institutions, populations and territories, notes the organisers, saying that the Summit will be attended by over 5,000 participants including ministers, governors, city mayors and other local elected officials, officials of central and local administrations, civil society organisations and NGOs, associations and trade unions, economic operators in the public and private sectors as well as representatives of the social and solidarity-based economy, traditional authorities, researchers and members of the academia, international cooperation agencies, associations of inhabitants, and other stakeholders.
The Africities Summit will also host the Africities International Exhibition, which will allow institutions, and businesses from both the public and private sectors, associations and other stakeholders, to present their experiences, products, methods and tools.