The Russia-Africa Summit 2023 will discuss partnership for food sovereignty, strategies to realise the potential and how Russia can help Africa develop its agricultural infrastructure.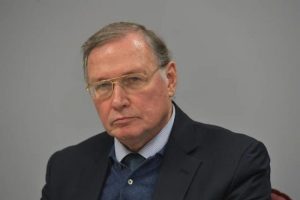 Mr Oleg Ozerov, Ambassador at Large of the Ministry of Foreign Affairs of the Russian Federation, in a statement released on Tuesday in St. Petersburg, said the federation would discuss ways to establish its production on the continent.
Ozerov said though the issue was related to food security but it would be discussed within the framework of both the political summit and the Economic and Humanitarian forum.
"Russia is a supplier of products that ensure food security: grains, fertilisers and their components.
"This issue is becoming more and more acute. According to the latest UN report, the number of hungry people in Africa is growing.
"But, during the summit, we will also discuss establishing our own production on the continent, and African countries would like to receive agricultural technology and equipment from Russia," he said.
He said Africa was one of the most vulnerable regions in the world in terms of food security, despite agriculture employing more than 60 per cent of its labour force and contributing about a third of the continents GDP.
"Experts estimate that 60 per cent of Africa's fertile land is underutilised.
"The only way to solve this problem is to achieve food sovereignty. This is a realistic possibility due to the continent's immense agricultural potential," he said.
The Integrated Security and Sovereign Development block of the business programme of the Second Russia–Africa Summit and Economic and Humanitarian forum will hold the panel session on food sovereignty.
The session which will start on July 27 at 9.00 a.m. has its title as "Russia and Africa: Partnership for Food Sovereignty."
The Second Russia–Africa Summit and Russia–Africa Economic and Humanitarian forum, which will hold from July 27 to 28 , is being organised by the Roscongress Foundation.
By Emmanuella Anokam