There's certainly a buzz about drones in Africa; with close to 700 drones registered in South Africa alone, Rwanda surprised many on the world stage with its early adoption of performance based regulations. Furthermore, countries like Malawi have seen first-hand the healthcare and humanitarian benefits these machines are able to offer.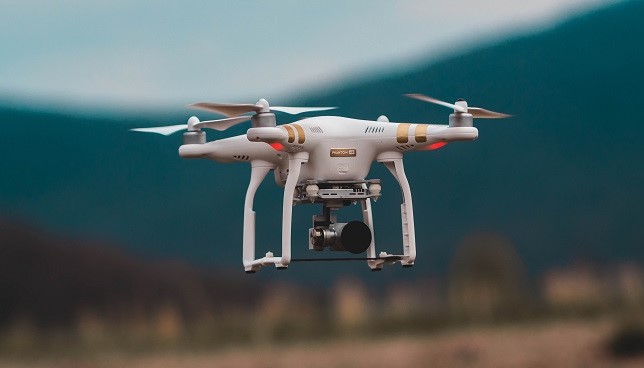 As world leaders meet to discuss climate change, it's important to consider how this technology can be harnessed to help tackle environmental concerns and become part of a greener, more sustainable future.
Are drones welcome everywhere?
Parts of Africa are already embracing drones, particularly to improve medical aid in remote areas, which has led to numerous benefits. However, at present there are some areas where drones are not currently permitted – namely Algeria, Cote d'Ivoire, Kenya, Madagascar, Morocco and Senegal. It is widely expected, however, that the Kenyan Civil Aviation Authority will remove this ban during 2020. Nigeria has not banned drones, but they currently operate a licensing system whereby drones are only allowed with authorised permits. In the areas where drones are permitted, there are several ways in which they can promote a greener, more sustainable future.
Delivering lower emissions
Africa is home to some of the lowest carbon dioxide emission rates in the world, accounting for only 2-3% of the global total. However, the continent is also the most vulnerable to climate change, so any positive step to reduce emissions and vehicles on the road is worth taking. Using drones to deliver items – whether for medicines, agriculture or other purposes – removes potentially polluting vehicles from the road. As battery power improves and drones can travel further, more remote areas and communities can be reached.
Nurturing the land
Drones can also be used in agriculture, from efficient crop dusting to providing farmers with aerial surveillance so that they can get a true picture of how their crops are performing and which, if any, need help. From Australia to South Africa, drones have also been successfully used to combat deforestation, by helping to distribute seeds for new forest plantations. Drone technology can also potentially help the wildlife that inhabit these lands by alerting farmers to poachers or trespassers.
Keeping alternative energy sources thriving
One of the biggest advantages of drones is their ease of access into previously hard to reach places. Consider the Lake Turkana Wind Turbine project, currently the biggest wind farm in Africa: drone technology could help with anticipating problems and aiding the maintenance of their 365 turbines much more easily than before. In countries such as Ghana, where solar power is flourishing, again, drones could be incredibly useful for the upkeep and maintenance of solar panels.
Overall, drones have much to offer Africa, and the environment in general. From reducing the number of carbon-emitting vehicles on the roads, to helping farmers, wildlife and energy producers, these tiny machines could make a big impact. As technology advances, and legislators become clearer on how to effectively regulate this area, there's no doubt that drones can deliver a great deal for the planet.
By Cassandra Ally