The Alliance for Food Sovereignty in Africa (AFSA), a pan-African civil society platform championing food sovereignty in Africa, on Tuesday, August 22, 2017 called for an immediate ban on the importation into South Africa of Monsanto's genetically modified (GM) maize destined for human consumption.
The AFSA has rejected and condemned US corporation Monsanto's plan "to exploit millions of Africans as unwitting human guinea pigs for their latest genetic engineering experiment". In an open letter to African Biosafety Regulators, the AFSA also condemned the International Institute of Tropical Agriculture (IITA) field trial application in Nigeria using the same technology to produce GM cassava for the agro-fuels industry. Excerpts of the letter: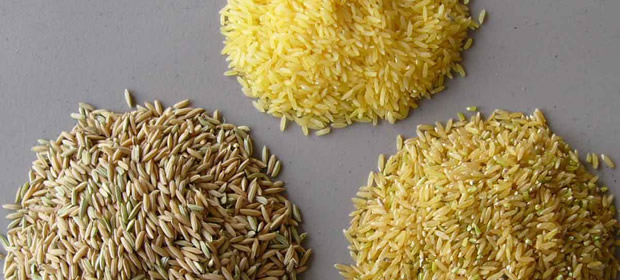 These GM applications target staple foods of maize and cassava, eaten by many millions of Africans every day. Scientists have reported that the untested gene-silencing effect is able to cross over into mammals and humans, and affect their genetic makeup with unknown potential negative consequences, and have called for long-term animal testing and stronger regulation before this goes ahead.
The latest move in the GM push into Africa
The Johannesburg-based African Centre for Biodiversity (ACB) raised the alarm, warning that in July 2017 the South African government received an application from Monsanto for the commodity clearance (import for food, feed and processing) of a 'multi-stacked variety' of GM maize – MON87427 × MON89034 × MIR162 × MON87411. South Africa is not only the sole country on the continent to grow GM maize commercially but it also exports GM maize grain and products to various countries on the continent.
This would be the first time this second-generation of genetically modified organisms (GMOs) was allowed into Africa. Unlike standard first-generation GMOs, which inserted genes from other organisms, this GM maize variety uses the RNA interference (RNAi) pathway – also know as gene silencing. This aims to kill Western corn rootworm pests by interfering with ('switching off') their genes. The fact that South Africa does not have Western corn rootworm pests suggests that the real aim is not about pest control at all.
These second-generation GM crops are associated with new and unexplored biosafety risks. Biosafety testing of MON87411 has been woefully inadequate to date, and has relied on assumptions of safety, while ignoring the latest scientific understanding of the far-reaching effects of RNA (ribonucleic acid) interference, which is now thought to cross species barriers – and even kingdom barriers. These risks must be addressed by proper risk assessment protocols and experiments, testing the effects on animal and human tissue, and long-term animal testing. None of this has been carried out; risk assessment has only been done based on assumptions and computer models.
"We simply don't know enough about RNA interference technology to determine whether GE crops developed with it are safe for people and the environment.  If this is an attempt to give crop biotechnology a more benign face, all it has really done is expose the inadequacies of the U.S. regulation of GE crops.  These approvals are riddled with holes and are extremely worrisome," said Doug Gurian-Sherman, Centre for Food Safety director of sustainable agriculture and senior scientist.
Such GMOs are the latest in the GM push into the wider African continent. Nigeria has recently received an application for field trials of a GM cassava variety that uses RNAi to 'switch off' genes to reduce the amount of starch breakdown during storage.
It's not just genes that get silenced. Scientists who dare to challenge the GMO establishment view are also 'switched off'. Jonathan Lundgren is an award-wining entomologist who has published nearly 100 articles in peer-reviewed journals since starting at the US Department of Agriculture's Agricultural Research Service. His recent research refuted the industry claim that the RNAi technology can target particular pests and leave everything else in the ecosystem alone, and concluded that it's "largely unknown" how long the RNAi pesticide material would persist in the environment. Lundgren, who is currently not authorised to speak to the media, alleged this his work has "triggered an official campaign of harassment, hindrance, and retaliation" from his superiors. "He's gone from golden boy to public enemy No. 1," says Jeff Ruch, executive director of Public Employees for Environmental Responsibility (PEER).
Africans should never be guinea pigs
The award winning Hollywood thriller 'The Constant Gardener' raised global awareness of the tendency of some unscrupulous global corporations to reduce drug launch costs and avoid regulatory constraints by testing new pharmaceuticals in developing countries. Interviewed in The Guardian in 2011, Ames Dhai, director of the Steve Biko Centre for Bioethics at the University of Witwatersrand, South Africa said: "Less stringent ethical review, anticipated under-reporting of side effects, and the lower risk of litigation make carrying out research in the developing world less demanding."
Monsanto now seems to be copying from the Big Pharma playbook, using Africa as its cheap test laboratory. Nnimmo Bassey, the right livelihood award winning environmental activist, whose home country of Nigeria experienced high profile exploitative drug tests 20 years ago, said of the GM maize and cassava applications: "We are readying for the epic fights ahead against this dangerous, needless and untested technology. We shall never be guinea pigs!"
The Bill & Melinda Gates Foundation are behind much of the GM research in Africa, and have pumped millions of dollars into the development of GM maize, GM cotton, and GM cassava. Despite this massive investment, the first generation of GMOs in Africa has yet to show any positive impact; indeed it has deepened inequalities. Yet this second generation technology is being pushed into Africa, bringing untold new risks to our peoples. The British newspaper, The Independent, implicated BMGF in a report on pharmaceutical companies allegedly carrying out clinical trials in developing countries without adequate informed consent of those being tested.
Russian roulette with our lives
The President of Organics International, Andre Leu remarked, "RNAI is a completely untested technology that should not be released into the environment. It has the potential to disrupt all life on earth, including us." He warns, "While the GMO proponents will argue that each RNAI fragment will only affect the genes that it is designed to target, the scientific evidence shows that it can effect multiple non target genes. This will result in unknown outcomes. They could cause diseases such as cancer if they activate oncogenes – or sterility by suppressing the genes for fertility and reproduction. They could affect viruses and bacteria to make them more dangerous.  This really is playing Russian Roulette with our lives."
AFSA demands that while these risks remain, the introduction of this untested RNAi technology be unequivocally banned by all member states of the African Union. Regulators in South Africa and Nigeria are urged to reject the importation of this GM maize, and the field-testing of GM cassava. These grave threats to the health and well being of African peoples must be recognised, understood and resisted.
AFSA campaigns for food sovereignty – the right of peoples to healthy and culturally appropriate food produced through ecologically sound and sustainable methods, and their right to define their own food and agriculture systems. We urge African policymakers to reject genetic engineering and support the transition to agroecology as the sustainable future of farming in Africa.