African young agricultural entrepreneurs on Tuesday, August 21, 2018 decried poor access to soft agricultural loans which is hampering growth of their agri-businesses.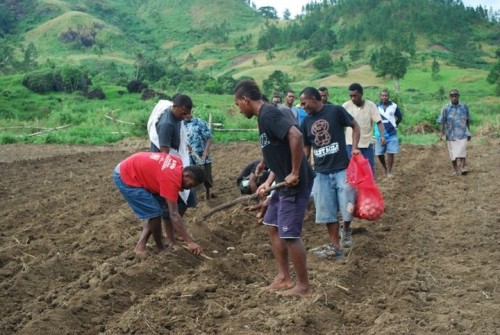 They said this while speaking at a session panel on the sidelines of the Africa youth event in the Rwandan capital Kigali dubbed "Youth employment in agriculture as a solid solution to ending hunger and poverty in Africa."
Rwanda hosts the conference on August 20-21 with much emphasis on engaging African youth to take part in agriculture transformation on the continent through Information and Communication Technologies and Entrepreneurship.
"Poor access to agricultural loans has become a big challenge to our agricultural businesses due to high interest bank rates and demands for collaterals from financial institutions," said Dieudonne Twahirwa, founder of Rwanda-based Gashora Farm Ltd, a chilli pepper processing company.
He called on African governments to allocate funds to support young people in agri-business in order to address challenges associated with access to bank loans.
The two-day conference brought together participants from across Africa and beyond including representatives from governments, development partners, the private sector, youth and women organisations, civil society organisations, research and academia.
The high-level youth event also aimed to foster exchange among stakeholders on knowledge and best practices regarding the interfaces between agriculture, youth employment, entrepreneurship and ICT innovations, according to organisers.
According to Ruramiso Mashumba, chairperson of the youth wing of Zimbabwe farmers union, African youth are looking forward to starting agri-business ventures but are let down by financial institutions that are reluctant to release money to finance farming ventures.
"African governments should put in place a youth entrepreneurship policy to tackle challenges affecting young people who are creating jobs through agri-business enterprises," he said.
According to him, young entrepreneurs have limited capacity and quite often run short of money to improve their small businesses either in agriculture sector or other sectors resulting into business closure.
According to the African Development Bank's 2018 African Economic Outlook, in 2015, Africa was home to 226 million youth and the number is projected to increase by 42 per cent in 2030.
Olawale Rotimi Opeyemi, founder of JR Farms Limited, Nigeria, an agri-business coffee processing firm said that inability to access agricultural loans has made it impossible for youth in agriculture to access improved seeds, tractors and modern farm inputs.
"African young entrepreneurs in agriculture are advocating for an improved enabling environment, better access to training, finance and resources, and for their governments to believe in them," he noted.
The conference discussed solutions that offer new opportunities for youth entrepreneurship, including on-farm and beyond, along the agricultural value chains.