The Eight Regional Forum on Sustainable Development (ARFSD 2022) ended on Saturday, March 5, 2022, with the adoption of the Kigali Declaration on good practices and solutions to enhance implementation of the sustainable development goals in Africa.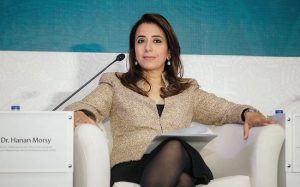 Adopted by all 54 member states in attendance, the Kigali Declaration urges African countries to link mutually reinforcing policies for sustainable development and COVID-19 recovery to ensure inclusive emergence from the pandemic.
The document calls on African countries to leverage new tools, innovative solutions, and technology, including through enhanced partnerships with the private sector, academia, non-governmental, civil-society, and other stakeholders to build strong, agile, sustainable, and resilient national statistical systems.
It also highlighted the need for countries to leverage the potential of the African Continental Free Trade Area Agreement (AfCFTA) to support the development of regional value chains, citing the case of minerals used in the production of batteries and electric vehicles as an example. 
In her closing remarks at the event, which took place from March 3 to 5, Hanan Morsy, Deputy Executive Secretary of the Economic Commission for Africa (ECA), explained that the main purpose of the meeting was to review Africa's progress and catalyse actions to achieve the 2030 sustainable development goals. The meeting was also meant to achieve consensus on urgent priorities for action, which are captured in the Kigali Declaration to be presented at the high-level political forum in New York.
Ms. Morsy noted that through rich interactive debates and experience-sharing, delegates "collectively met the objectives" of the gathering in Kigali. On way forward, she said Africa needs to urgently deliver progress on the five SDGs on which the forum was focused, notably Goal 4 (quality education), Goal 5 (gender equality), Goal 14 (Life Below Water), Goal 15 (Life on Land), Goal 17 (partnerships).
For his part, Rwanda's Minister of Finance and Economic Planning, and ARFSD 2022 Bureau Chair, Uzziel Ndagijimana, called on member states to intensify efforts towards the achievement of the 2030 Agenda and Africa's Agenda 2063 "for the benefit of our people or countries."
He cited the diversity of participation at the forum, the enthusiastic commitment, and the momentum observed during the deliberations, as an assurance that "Africa can achieve its development goals."
The forum also witnessed the launch of the Alliance of Entrepreneurial Universities in Africa and the African Technology Development and Transfer Network. 
Niger and Cote d'Ivoire expressed interest in hosting the next forum, which will take place in West Africa in March 2023. The ARFSD bureau will undertake consultations to decide which of the countries will host the event.
ARFSD 2022 was organised by the ECA together with the government of Rwanda in collaboration with the African Union Commission, the African Development Bank and other United Nations agencies.
The forum took place under the theme "Building forward better: A green, inclusive and resilient Africa poised to achieve the 2030 Agenda and Agenda 2063".