Wildlife trafficking in (Southern) Africa has become an increasingly prevalent activity and with a sharp rise in the loss of wildlife population, it is a threat to the region's ecosystem.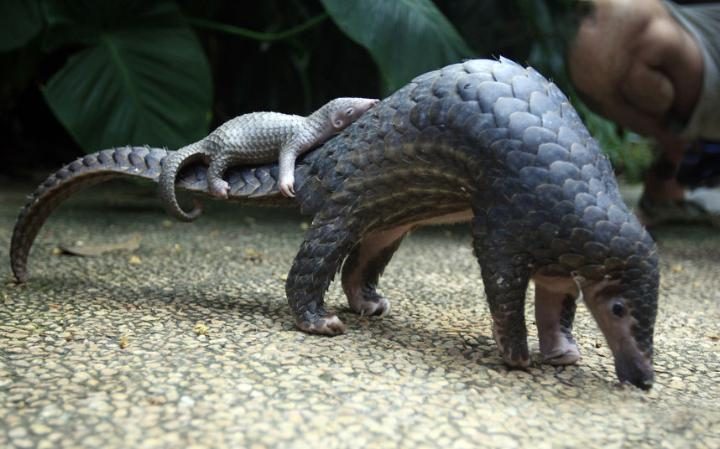 The practice, which involves trading in wildlife products and live animals through trans-border routes, and local or international illegal markets, burgeoning through the activities of poachers, bush meat dealers and foreign exporters, is a risk factor for endangered species and conservation of the region's ecospecies.
The sixth day of the 16th edition of the African Investigative Journalism Conference 2020 (AIJC2020), on October 13, put the spotlight on environmental journalism, especially the effects of wildlife trafficking.
Two renowned environmental investigative journalists shared new techniques for effective wildlife trafficking and conservation stories in Africa and how these are effective in tracking wildlife crimes in the region, and protecting endangered species.
Facilitating the Investigating Wildlife Trafficking session, Fiona Macleod – founding editor and director at Oxpeckers Investigative Environmental Journalism – said: "Environmental journalists have not been doing a good job, if they've been doing a better job, perhaps, Covid-19 may not be with us."
And this was mainly because of the consequential illegal poaching and trade on pangolins which have been linked to the Covid-19 pandemic.
Estacio Valoi, a Mozambique-based investigative journalist declared: "Kleptocrats and looters have been plundering the continent in different ways and different areas," revealing that more than 30,000 elephants were poached in the past couple of years, at the Niassa National Reserve (NNR), in Mozambique.
He explained the problem of illegal poaching in NNR as being exacerbated by the indigenous people who are subsistence farmers, and also rely on the reserve for protein from animals, as well as sell off wildlife parts such as elephant tusks.
Valoi advised investigative journalists to adjust to each situation when reporting on wildlife trafficking because each investigation has its own process.
His investigation in the reserve has explored different techniques to uncover the extensive poaching and illegal wildlife trade. He had to live undercover in the Niassa community, and follow the poachers to the reserve to better understand the poaching trend and routes through which wildlife products are exported. He revealed that smuggling of timber and ivory from the NNR to Dodoma and Dar es Salaam, in Tanzania, and Kenya, and countries such as China, was rife.
He said that "one of the major problems is the fence". In order to come up with a concrete anti-poaching project at the reserve, a fence is needed to protect (endangered) wildlife. He also said he feared that fencing the reserve could pose a risk to the indigenous people. He further advised journalists to be honest, and not to take bribes, which could jeopardise investigations.
However, Zimbabwe-based investigative journalist, Oscar Nkala, who was meant to be part of the panel, was unable to participate in the session. Macleod shared Nkala's presentation of how he tracked donkey rustlers who exported donkey meat and hides to China through wildlife trafficking routes – from Francistown through Ramokwebana, Botswana to Plumtree, Zimbabwe.
Wrapping up the session, Macleod added that techniques such as data from law enforcement agencies, courts, and data sharing tools could be handy and practical in reporting wildlife syndicates in the region.
By Francis Annagu (Freelance journalist based in Kaduna, Nigeria; AIJC2020 Fellow