The African Agricultural Technology Foundations (AATF) on Sunday, December 16, 2018 expressed displeasure over lack of knowledge of Genetically Modified Organism (GMO) among the African farmers.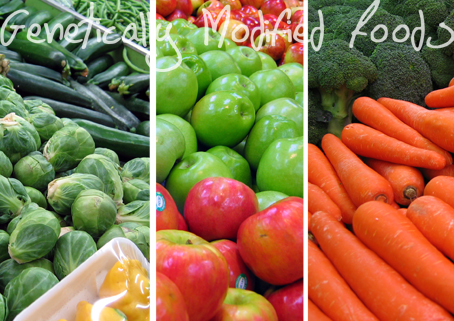 The Foundation's Regional Director, Dr Issouhou Abdurhamane, made the submission when he led a team to a News Agency of Nigeria (NAN) forum to sensitise Nigerians on Genetically Modified Organism (GMO).
GMO is any organism whose genetic material has been altered, using genetic engineering techniques to reproduce another organism.
AATF, a non-profit organisation based in Nairobi, Kenya, is designed to facilitate and promote public, private partnerships for access and delivery of appropriate agricultural technologies for use by resource-poor smallholder farmers in sub-Saharan Africa.
According Abdurhamane, African farmers are yet to apprehend the scientifically developed technology which can go a long way to boost agriculture in areas of livestock production, animal feeds, and food crops.
The AATF director said the scientific initiative of GMO application in agriculture was harmless, hence capable of boosting economy of any nation.
He said one of the major factors that drew agriculture backward was dwelling so much on the past farming system, adding that with the current environmental challenges, agriculture production was very low.
On this note, the AATF official assured that with the adoption of GMO in agricultural practices in Africa, there would be bountiful increase in the sector.
He, however, condemned the belief that GMO was harmful and capable of causing diseases including cancer.
"This is one of the problems because there are many people who don't want to see biotechnology development in Africa, especially the use of GMOs.
"They have been putting a lot of lies on the internet,things we cannot back by facts and anything which is not back by facts is a lie.
"I use the term very strongly and I am able to support it.
"To say that GMO causes cancer, GMO causes disease, GMO causes these is a lie.
"If this is true, then no American should have been alive today because the major food crop in U.S. is maize; maize is all GMO in U.S., soya beans are all GMOs in the U.S."
He said the GMO project was co-funded by Bill Gate Foundation, Open Forum on Agricultural Biotechnology (OFAB), and Agricultural Mechanisation Projects.
He added that all the efforts were geared toward creating awareness of GMOs in sub-Sahara Africa.
By Okon Okon