Development partners on Monday called on African countries to implement water and sanitation projects toward meeting the Sustainable Development Goal 6 (SDGs) on Water and Sanitation by 2030.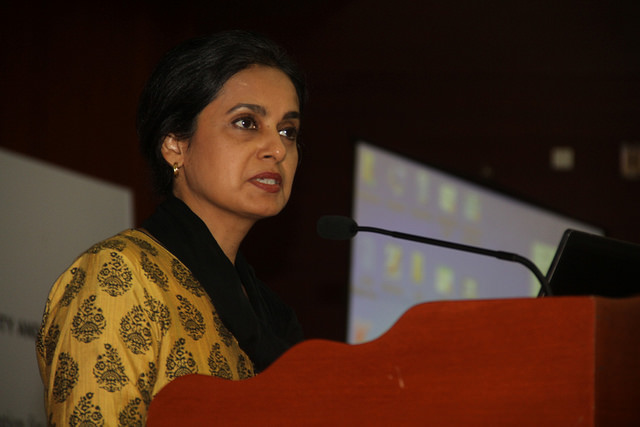 Ms. Rhoda Tumusiime, Commissioner for Rural Economy and Agriculture, African Union Commission, made the call at the sidelines of the Africa Water Week in Dar Es Salaam.
Tumusiime urged countries in the continent to begin to invest in equitable and sustainable use of their water resources.
She said the commission was working to achieve the targets of Africa Water Vision 2025 for equitable and sustainable use and management of water resources for poverty alleviation and socio-economic development.
Tumusiime said effective management of water resources would promote development, inclusion and reduce poverty.
She stressed the need to monitor and report progress toward achieving the SDGs as a way of establishing baselines for the global indicator framework for Africa commitments.
Mr Mohammed El-Azizi, Director for Water and Sanitation, Africa Development Bank (AfDB), said the water sector in Africa was facing huge challenges with most of them emanating from human activities.
El-Azizi also stressed the need to invest in resources and time to develop new and innovative initiatives to manage scarce water resources in Africa and beyond.
"It's time to be innovative in all fronts of the water sector in all our countries, from research to policy formulation and implementation," he said.
El-Azizi said sustainable development was the framework for international organisations to support African countries toward scaling up access to water.
He said as the world's population was increasing, African countries were doubling in size, saying this was a challenge for effective distribution of water resources to all.
El-Azizi called for urgent steps and actions in to treat waste water and ensure water security for the socio-economic development of the region.
He said the bank was investing €6 billion in 43 water projects in 23 countries in the region to scale up access to water.
Dr Maniza Zaman, UNICEF Country Representative in Tanzania, said the goal six of the SDGs envisages universal, sustainable, affordable and equitable access to safe drinking water, sanitation and hygiene.
Zaman said UNICEF's engagement in Water Sanitation and Hygiene (WASH) was based on the mandate to promote and protect the fulfillment of children's rights.
She said the fund was focusing on "Leave No One Behind" to ensure that all children were reached with quality services, including the poor, disabled and those in remote areas.
She quoted the 2015 Annual Global Analysis by the WHO/UNICEF Joint Monitoring Programme of WASH as saying there was widening gap between those who have access to WASH and those without.
"Access to sanitation continues to be a major challenge; the number of people in sub-Saharan Africa without access to sanitation has increased since 1990, with nearly one in four people practicing open defecation," she said.
Zaman added that signing the SDGs meant keeping the promise, hence the need to urgently close the widening inequality gaps.
The 6th Africa Water Week (AWW-6), organised by African Ministers' Council on Water (AMCOW), aspires to lay the building blocks for Africa to achieve the SDG 6 as well as other inter-linking SDGs connected with water resources management.
The week represents a political commitment at the highest level for creating platform to discuss and collectively seek solutions to Africa's water and sanitation challenges.