Climate change is a grave threat to Africa and any development gains the continent has made, but ambitious action and investment in response could hold tremendous opportunities.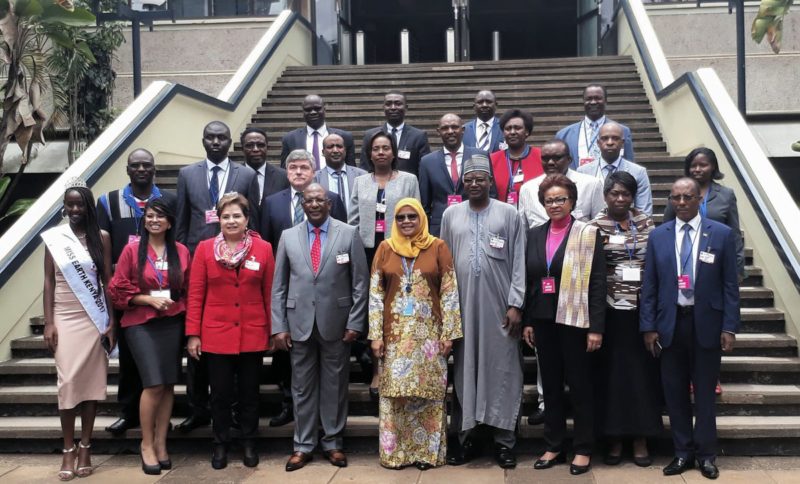 This is the message heard at the High-level session of Africa Climate Week in Nairobi, Kenya, where African policymakers, climate change officials and a broad swath of private and public sector representatives are gathered to address climate change.
"Nations are far away from the level of commitment needed to achieve the Paris Agreement's goal of limiting temperature rise to 2 degree Celsius, let alone 1.5 degrees, and countries in Africa are among the hardest hit," said UN Climate Change Executive Secretary, Patricia Espinosa. "We need to invest in ambitious, integrated strategies and programmes in all sectors to turn Africa's grave threat into a sustainable development opportunity."
Nations agreed in Paris, France, in 2015 to limit global temperature rise to 2 degree Celsius and strive for a safer 1.5-degree limit. However, commitments made to date, described in countries' nationally determined contributions, are far from the 2-degree target.
"Africa sees and is sadly witnessing the grave danger posed by climate change," said Keriako Tobiko, Cabinet Secretary, Ministry of Environment and Forestry, Kenya. "We can't be scared into inaction, but must rally with investment, ideas and ambition that can turn calamity into development opportunities."
The meetings, workshops and networking of private and public sector actors and high-level policymakers at the at the first Africa Climate Week are intended to spur climate action on the ground in key sectors, for example energy, agriculture and human settlements.
How to mobilise the vast investment needed to tackle climate change, through market-based approaches and targeted finance, will receive special attention in Climate Week's cornerstone event, the 10th Africa Carbon Forum.
Another important outcome of Africa Climate Week will be its harvesting of views for consideration in the official climate negotiation process, as part of the year-long Talanoa Dialogue launched at the UN Climate Change Conference in Bonn, Germany, last November.
"Countries made an historic agreement in Paris in 2015. The work now is on implementation, to limit warming, foster climate resilience, and align global finance flows with a pathway towards climate-neutral, sustainable development," said Tomasz Chruszczow, a Champion of the Marrakech Partnership for Global Climate Action and Special Envoy for Climate Change, Ministry of Environment, Poland, in urging participants at Africa Climate Week to grasp the opportunity offered by the Talanoa Dialogue to inform and shape the international response to climate change.
Africa Climate Week is hosted and supported by the Government of Kenya and organised by the Nairobi Framework Partnership, together with Kenya's National Environment Management Authority.