President of the African Development Bank (AfDB), Dr Akinwumi Adesina, on Monday, May 21, 2018 urged African countries to add value to their products in all sectors for rapid industrialisation of the continent.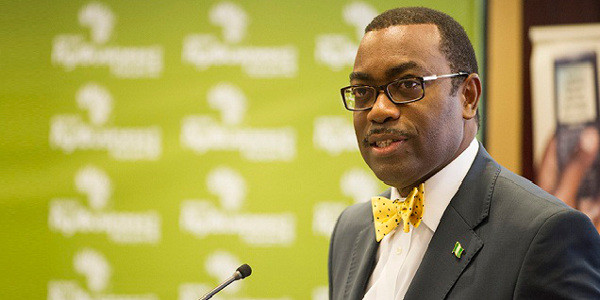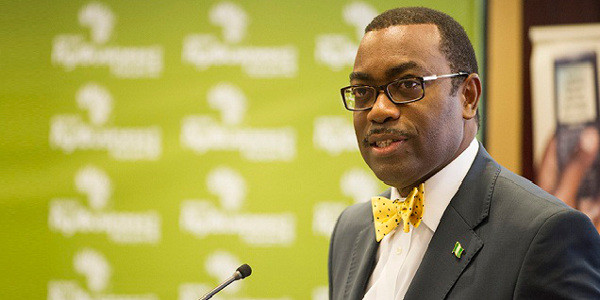 He made the call at a breakfast meeting for newsmen at the bank's Annual Meeting in Busan, South Korea.
He said Africa was greatly endowed with natural resources such as gas, oil and agricultural and mineral products that needed to be tapped for exports.
"Africa needs to create jobs, add values to products for export because no nation achieves industrialisation by exporting raw materials," he said.
Adesina expressed the belief that Africa's surest way to economic growth was through agricultural industrialisation.
The president said African countries needed to create jobs, wealth and fiscal base by encouraging the growth of medium and small scale enterprises.
He said a major challenge of Africa was that most countries exported raw materials, adding that the practice should stop.
He said the bank would invest 35 billion dollars in the next 10 years to support industrialisation in Africa to grow its industrial GDP.
According to him, Africa is a resilient continent, doing a lot of things for its growth and ready to take its right place.
He called for public/private sector participation to drive development and industrialise the continent.
He said most countries in Africa were driving industrialisation through government support for infrastructure development, f0reign direct investments and mobilisation of money from the capital markets into the economies.
South Korea is hosting the meeting as one of the non-regional member of the bank as the 2017 edition held in India.
Adesina said such meetings were being held outside Africa to give the hosts sense of belonging
Other non-regional members include Brazil, Argentina, Canada, U.S. and Korea.
The theme of the five-day meeting is "Accelerating Africa's Industrialisation" and being attended by Africa's ministers of Finance, Central Bank Governors and participants from both public and private sectors of the economy.
By Idris Abdulrahman