I know anti-GM activists exists to oppose the GM technology. That's what they are paid to do. But I was flabbergasted when they criticised the authorisation by South African government of a new maize drought trait. Is it possible they did not process the possible implication of drought-resistant corn in Africa?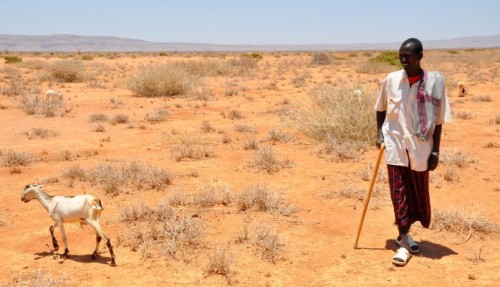 Drought has always been big business, especially in Africa. You can bet that many people are monitoring when the next one will hit. When drought hits, say the Horn of Africa (Kenya, Ethiopia, Somalia, Uganda and Djibouti), over 10 million people are suddenly in urgent need of humanitarian assistance.
In the past, the US and Canada, through the World Food Programme (WFP), used drought as a big market for their excess (GM) corn. Anti-GM activists cried foul. When they made too much noise, governments ground the corn into flour. This was to avoid the accusation that seed companies where introducing the technology through the back door.
The biofuel industry mopped all the excess corn in the US and Canada. These days, when drought hits, Africa is pretty much on its own. Still, when people no longer have the luxury of eating only one meal a day, the world pays attention. There have been stories of women who bind their stomachs with rope or pieces of cloth in an attempt to stave off hunger. Or children who have dropped out of school to help their families search for water, or dig up roots – any roots – that can cheat hunger for a while, then the world rushes in.
The narrative of a poor hungry Africa makes good TV (does it?). The paradox is that, for many Africans, drought is a way of life. That is why I was flabbergasted when anti-GM groups criticised the South African government for approving a new maize drought trait. Thank God they are not in government.
Was it blind criticism or a calculated decision to hide the information that the drought tolerant and insect protection technologies would be provided to smallholder farmers at no additional cost? A loyalty-free arrangement ensures that smallholder farmers purchasing either the conventionally bred or GM maize varieties, will not pay an additional technology fee or have to enter into a technology-use agreement with the technology developer.
Anti-GM groups conveniently left out the fact that smallholder farmers will get access to modern, high yielding maize varieties royalty-free. That means that farmers will not have to pay any additional fees for using these improved seeds and should be able to purchase the new varieties at more or less the same price as existing maize varieties. I think the anti-GM activists conveniently missed an even bigger opportunity for Africa's smallholder farmers.
If full value is unlocked, the drought-resistant technology for corn could have a significant positive impact on the food security, financial security and livelihoods of smallholder farmers and their families.
During the 2014/15 year, South Africa produced its largest maize crop in 33 years, some 13.5 million tonnes. (The weather was favourable, it will not always be like this!). The paradox is that in sub-Saharan Africa, almost double the amount of maize produced in South Africa is lost each year due to drought.
Over 90% of sub-Saharan Africa's cropland is rain-fed and is likely to remain so. One would expect that any effort to help mitigate drought risk would be welcomed by all. (Or if you do not welcome it, at least keep quiet and keep your eyes open). The South African government seems to be moving in the right direction.
The current approval paves the way for the next stage of extensive testing with the drought trait, to stack it with the insect protection, or Bt trait, in the maize. Hopefully, in not-too-distant-future, farmers in South Africa will have maize hybrid seeds that combine the drought-tolerant and insect-protection traits.
By Daniel Kamanga (Communications Expert & Author)