The Food and Agriculture Organisation (FAO) says Africa lost 3.9 million hectares of forest between 2010 and 2020.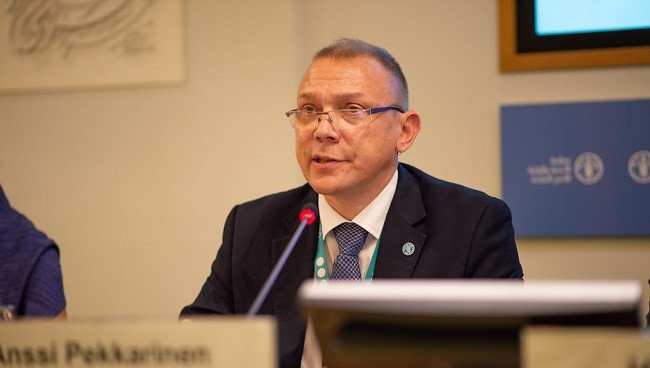 This, according to the United Nations agency, makes it the continent with the largest annual net rate of deforestation in the last decade.
The data came in the FAO's Global Forest Resources Assessment 2020 reports released on Tuesday, July 21, 2020.
"Africa had the largest annual rate of net forest loss in 2010–2020, at 3.9 million hectares, followed by South America, at 2.6 million hectares.
"The rate of net forest loss has increased in Africa in each of the three decades since 1990.
"It has declined substantially in South America, however, to about half the rate in 2010–2020, compared with 2000–2010," the report said.
FAO said that Asia had the highest net gain of forest area in within the period, followed by Oceania and Europe.
In total, it said that 178 million hectares of forest, "which is an area about the size of Libya", had been lost worldwide since 1990.
However, it said that the rate of net forest loss decreased "substantially over the period 1990–2020".
It attributed the decline to "a reduction in deforestation in some countries, plus increases in forest area in others through afforestation and the natural expansion of forests.
"The rate of net forest loss declined from 7.8 million hectares per year in the decade 1990–2000 to 5.2 million hectares per year in 2000–2010 and 4.7 million hectares per year in 2010–2020.
"The rate of decline of net forest loss slowed in the most recent decade, due to a reduction in the rate of forest expansion," the organisation said.
An FAO's forestry expert, Anssi Pekkarinen, called on countries to step up efforts to halt deforestation.
This, he emphasised, is critical to "unlock the full potential of forests in contributing to sustainable food production, poverty alleviation, food security, biodiversity conservation and climate change."
By Harrison Arubu